Welcome to The Xtra Files, our new series which will give you an insight into what the team at ESCXTRA think of your favourite entries into this year's contest! Today, we review Croatia.
Now that all the songs have been released, we are able to review each and every one of them. Our honest and brutal reviews will keep you entertained until the rehearsals start on 5 May! We will also each give a score out of 10 for every entry, and create an ESCXTRA leaderboard of the entries!
The series continues today, with reviews of the Croatian entry, 'The Dream' by Dimitris, Hlynur, Luke, Natalie, Riccardo and Rodrigo. Let's get started!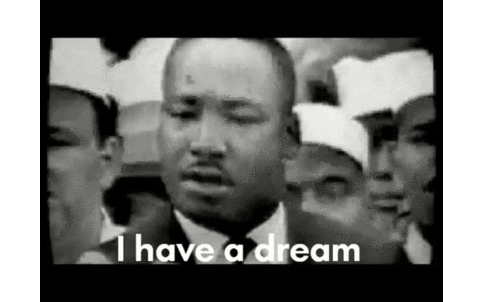 The Reviews
Dimitris
This has Jacques Houdek's contribution in it? Well, it clearly shows. I didn't think we could hear something worse from him for Croatia, but I was wrong. The song is oddly called 'The Dream' but it gives me everything other than that. While I do think that Roko is a good performer, I just don't see the song in the same way. There is just nothing spectacular about the song, it's extremely boring and outdated.
Hlynur
Since I am not a ballad person, I kinda struggle with song. But for what it is worth it is a song and Roko sounds like a brilliant performer. The lyrics are bit to dramatic and I like the seccond half of the song more. Because then I do not understand the lyrics anymore. To much drama!
Luke
I have a dream…a dream as beautiful as it is extreme…I know it's not as crazy as it may seem…and that dream is that Jacques Houdek would just leave Eurovision the hell alone. His last song was the WORST song to ever go anywhere near Eurovision and this really is not much better. They lyrics are just plain cringey. Sorry Croatia, looks like you're starting a streak of non-qualifiers.
Natalie
Right from the first line of the song you just know that Jacques Houdek was responsible for this. Croatia this year is an unfortunate case of "incredible singer, terrible song". There's so much cheese in this that I can't fit it all onto my platter. I'd probably like this more if Roko was singing the full Croatian version, but as far as I'm aware of, he isn't. Not for me thank you
Riccardo
I feel this song is trying to blend Zeljko Joskimovic's Balkan magic with Loreen which for me results in a weird mash I am struggling to decide whether I like or not. I am a total sucker for Balkan music and Balkan balads so those elements in it are absolutely my cup of tea. Roko's voicals are also charming and flawless but for the goodness's sake I hope he gets rid of that angel outfit because it makes the whole show look more comical and ridiculous taking away all the charm the song has the potential of having. I am expecting this to be a surprise qualifier, and I definitely wouldn't mind!
Rodrigo
How does one get a Euro-restrainig order for Jacques Houdek? Because inflicting his entry and now this on us MUST be a crime somewhere… The Dream is simply a nightmare (see what I did there? Mind.blown!). Like with My Friend, Jacques wonderfully crafts a collection of meaningless cliches that are made worse by the ridiculous angel wings which Roko paraded on the Dora stage. Eurovision has seen its fair share of apalling lyrics, but "I have a dream, a dream as beautiful as it is extreme" has got to be up there in the leaderboard of most cringeworthy shit this contest has thrown our way. There is simply nothing about this that is even mildly remarkable. The only reason this is not the worst piece of crap of the year is because their lovely neighbours in Montenegro truly outdid themselves. So, TL DR… absolutely HATE this.
Scores
Angelos
5
Natalie
1.5
Sara
0
Costa
5
Nathan P
0
Simon
1
Dan
1
Nathan W
1
Tim
5
Dominik
1
Nick
2
Tom O
2
Emanuel
5
Oliver
4
Tom R
4
Hlynur
5
Riccardo
6
Vincent
5
Lisa
0
Rigmo
3
Wiv
0
Luke
0.5
Rodrigo
0.5
Matt
6.5
Ryan
3
Miki
5
Sami
8
Therefore, the average score for Croatia is 2.96.
Leaderboard
And just as we got done crowning our new number one last night, we now have a new leader…unfortunately down at the bottom. Yes, Croatia ends up at 34th place on our leaderboard with a score of 2.96
Switzerland – 8.65
Cyprus – 8.26
Malta – 8.10
Spain – 7.54
Armenia – 7.35
North Macedonia – 7.00
Norway – 6.96
Albania – 6.94
Belgium – 6.85
Estonia – 6.74
Slovenia – 6.63
Hungary – 6.44
Iceland – 6.39
Ireland – 6.17
Czech Republic – 6.17
Belarus – 6.02
Portugal – 5.91
France – 5.74
Finland – 5.50
Poland – 5.43
United Kingdom – 5.41
Austria – 5.39
Russia – 5.32
Denmark – 5.13
San Marino – 5.11
Latvia – 5.06
Lithuania – 4.78
Germany – 4.69
Australia – 4.65
Moldova – 4.50
Montenegro – 3.48
Israel – 3.30
Georgia – 3.00
Croatia – 2.96
Tomorrow, it will be the turn of Italy to be reviewed.
Do you agree with our reviews of Croatia? What are your thoughts on The Dream?
Let us know on social media @ESCXTRA!