Welcome to The Xtra Files, our new series which will give you an insight into what the team at ESCXTRA think of your favourite entries into this year's contest! Today, we review the Netherlands.
Now that all the songs have been released, we are able to review each and every one of them. Our honest and brutal reviews will keep you entertained until the rehearsals start on 5 May! We will also each give a score out of 10 for every entry, and create an ESCXTRA leaderboard of the entries!
The series continues today, with reviews of the Dutch entry, 'Arcade' by Dan, Lisa, Nathan W, Oliver, Ryan and Sara. Let's get started!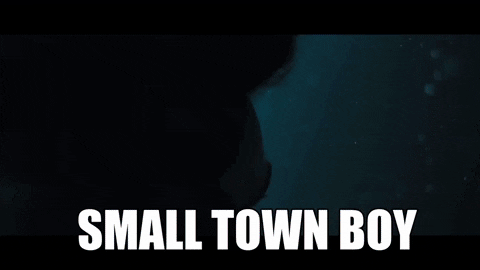 The Reviews
Dan
I had a good feeling about the Dutch entry this year, from the very moment AVROTROS announced Duncan as their representative back in January. However, I still don't think I was prepared to hear something as good and as 'perfectly produced' as 'Arcade'. From the hauntingly pleasing background vocals in its introduction, to it's strong dazzling chorus, the song oozes class and has a quality that I feel no other song in this contest has the capacity to match. Production values aside, the lyrical content of 'Arcade' is in my opinion, the best that I've read from any Eurovision song to date. The smart use of metaphors to compare the song's story to that of an Arcade is a genius stroke of songwriting – 'How many pennies in the slot?' … 'I don't need your games, game over'. If there's any justice this year, The Netherlands should win by a large majority of points – from both the public and national juries. Every once in a while a song comes along with the potential of changing the face of the contest for good. We saw this happen in 2012 with Loreen's 'Euphoria', the song became a mainstream success after it's win and gave the contest the credibility it not only deserved. but needed. A win for Duncan Laurence, I feel, would not only give the 25 year old a worldwide hit but would substantially help remove a stigma which Eurovision still has attached to it's name.
Lisa
I'm no fan of Netherlands' entries usually and especially not male ballads. But I don't mind 'Arcade'. It has the impactful soaring vocal that makes it easy to see why it's a favourite. Even more so with the punchy drum beat chorus that is reminiscent of a film score. The instrumentation blending with Duncan's vocals keeps it modern and could easily pass for a Shawn Mendes slow number. This arcade can have another 50p in the coin slot.
Nathan W
Who would have ever thought The Netherlands could be one of my favourites? This entry is beautifully constructed, well delivered live and now just needs a really sensible staging to leave a lasting memory with the audience. Calm After the Storm style staging isn't exactly what I mean, but something similar enough that allows Duncan to connect with the viewer will give the Dutch a result they could only have dreamed of pre-2014.
Oliver
This is a masterpiece of tone, emotive projection and vulnerability. The music video has a captivating concept that can be universally understood regardless of the complex lyrical interchange of metaphor and imagery. Without a doubt one of the strongest songs for this years contest, and arguably one of the strongest entries from The Netherlands. Duncan's performance at LEP was mesmerising and whatever happens he will have a strong career ahead of him!
Ryan
I think this is rightfully considered the song to beat, at the time of writing, with its emotion, contemporary production and Duncan's piercing vocals. Despite largely being a ballad with minimal production, "Arcade" still manages to create a wall of sound, particularly as we progress from the middle eight into the final chorus. This is accessible, emotional and Duncan has proved he can deliver it live with great effect. I'd be shocked to see this outside of the top 5 and is a very likely jury winner. The televote is going to be slightly harder to achieve so the right staging is needed and then we could be headed to Amsterdam.
Sara
When people started calling The Netherlands a winner, it felt like I was on candid camera – I really don't get the hype for this at all. Is it a bad song? Absolutely not. It's well made and not your standard 'ballad by numbers', but nothing about it screams winner to me. With that said, my bets for victory usually end up last so we very well might be heading to Amsterdam next year, but the magnitude of the hype is still very much lost on me.
Scores
Angelos
10
Natalie
6.5
Sara
6
Costa
9
Nathan P
7.5
Simon
9
Dan
10
Nathan W
10
Tim
10
Dominik
9
Nick
10
Tom O
10
Emanuel
10
Oliver
10
Tom R
5.5
Hlynur
9.5
Riccardo
10
Vincent
10
Lisa
3.5
Rigmo
9
Wiv
9
Luke
3.5
Rodrigo
10
Matt
7.5
Ryan
9.5
Miki
10
Sami
9.5
Therefore, the average score for the Netherlands is 8.65.
Leaderboard
The Netherlands ends up at…wait…we have a tie for first place. Both the Netherlands and Switzerland have a score of 8.65! *ridiculously tense music begins to play*
To resolve the tie, we'll use the standard Eurovision tiebreaker. First, we look at which country received points from the most editors. But, of course, both entries have received points from the same number of editors in Xtra Files. So next, we look at which entry got the most top scores (i.e. the most 10s). Today, the Netherlands received 12 scores of 10 – Switzerland received…11 scores of 10, meaning that the Netherlands just manages to snatch that first place from Switzerland!
The Netherlands – 8.65
Switzerland – 8.65
Italy – 8.43
Cyprus – 8.26
Malta – 8.10
Spain – 7.54
Armenia – 7.35
North Macedonia – 7.00
Norway – 6.96
Albania – 6.94
Belgium – 6.85
Estonia – 6.74
Slovenia – 6.63
Hungary – 6.44
Iceland – 6.39
Ireland – 6.17
Czech Republic – 6.17
Belarus – 6.02
Portugal – 5.91
France – 5.74
Romania – 5.74
Finland – 5.50
Poland – 5.43
United Kingdom – 5.41
Austria – 5.39
Russia – 5.32
Denmark – 5.13
San Marino – 5.11
Latvia – 5.06
Lithuania – 4.78
Germany – 4.69
Australia – 4.65
Moldova – 4.50
Montenegro – 3.48
Israel – 3.30
Georgia – 3.00
Croatia – 2.96
Tomorrow, it will be the turn of Serbia to be reviewed.
Do you agree with our reviews of the Netherlands? What are your thoughts about Arcade?
Let us know on social media @ESCXTRA!