Welcome to The Xtra Files, our new series which will give you an insight into what the team at ESCXTRA think of your favourite entries into this year's contest! Today, we review Serbia.
Now that all the songs have been released, we are able to review each and every one of them. Our honest and brutal reviews will keep you entertained until the rehearsals start on 5 May! We will also each give a score out of 10 for every entry, and create an ESCXTRA leaderboard of the entries!
The series continues today, with reviews of the Serbian entry, 'Kruna' by Dominik, Matt, Oliver, Rigmo, Vincent and Wiv. Let's get started!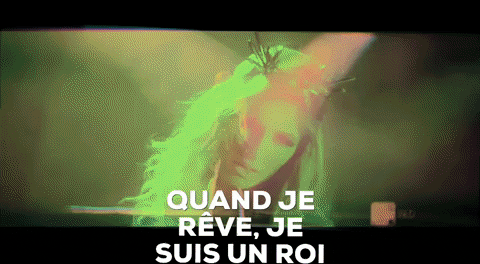 The Reviews
Dominik
This years epic balkan ballad. After I took the time to listen to the song I really enjoyed it and I can see this possible qualifying for the final. It's nothing new, of course, but these kind of songs are always a must in the contest and with the right performance and vocals this will be a nice entry at this years contest.
Matt
I'm missing the drama in the song. It's just passing me by. I think we need more of a connection from Nevena. Did she almost stand on her dress during the national final performance? That would have at least given us something to talk about. Solid vocal but that's it.
Oliver
I do like this song, but think Serbia is fighting for qualification. Nevena has a beautiful voice that works with the emotive pull of the song. Sadly, I think there are stronger and/or more memorable songs that are either fully or mostly in a native language.
Rigmo
Moje 3 becomes Moje 1! Although I've never actually bothered to read it, there exists a Eurovision rulebook. And besides containing all the usual instructions and warnings not to feed Jon Ola after midnight, I'm sure it's written in there SOMEWHERE that a Balkan ballad HAS to get to Eurovision each year. Looking less like a deranged Strawberry Shortcake character and more like someone mourning that very same character, Nevena decided to take on the role all on her own this year. Cheer up, Nevena, not everyone gets to be the proud recipient of a Barbara Dex award! The song is decent enough and even if it isn't exactly setting the world on fire, there is still plenty of time to burn that dress and win another prestigious award.
Vincent
It's a bit boring, right? I really like the intro, and that guitar sound in the background. Listening to the karaoke version, I could totally picture this in some movie, with a desert road in Idaho or something like that… It's a nice ending track. Somehow, the melody make it boring, and I usually like Balkan ballads.
Wiv
There are loads of good things to say this song. 1) Nevena is an excellent singer! Her voice is rock solid, and I have no doubt she'll be voally flawless in Tel Aviv. 2) Serbian is one of the most wonderful singing languages in the history of ever. I'm not even gonna try to understand why they felt the need to include a random sentence in English. 3) I really love me a Balkan ballad. Oh, I forgot an adjective in that last sentence; I love me a good/emotional/moving/touching/inspiring/powerful Balkan ballad. This, unfortunately, is just "a Balkan ballad". No (positive) adjectives whatsoever.
Scores
Angelos
3
Natalie
10
Sara
7.5
Costa
8
Nathan P
5.5
Simon
2
Dan
7
Nathan W
3
Tim
8
Dominik
6
Nick
6.5
Tom O
5
Emanuel
7.5
Oliver
7
Tom R
5
Hlynur
4
Riccardo
5.5
Vincent
5.5
Lisa
5
Rigmo
6.5
Wiv
4
Luke
1.5
Rodrigo
5
Matt
6
Ryan
6
Miki
7
Sami
5
Therefore, the average score for Serbia is 5.63.
Leaderboard
No exciting tiebreakers of fights going on in the leaderboard today. A simple score of 5.63 lands Serbia in the middle of our leaderboard at 22nd position.
The Netherlands – 8.65
Switzerland – 8.65
Italy – 8.43
Cyprus – 8.26
Malta – 8.10
Spain – 7.54
Armenia – 7.35
North Macedonia – 7.00
Norway – 6.96
Albania – 6.94
Belgium – 6.85
Estonia – 6.74
Slovenia – 6.63
Hungary – 6.44
Iceland – 6.39
Ireland – 6.17
Czech Republic – 6.17
Belarus – 6.02
Portugal – 5.91
France – 5.74
Romania – 5.74
Serbia – 5.63
Finland – 5.50
Poland – 5.43
United Kingdom – 5.41
Austria – 5.39
Russia – 5.32
Denmark – 5.13
San Marino – 5.11
Latvia – 5.06
Lithuania – 4.78
Germany – 4.69
Australia – 4.65
Moldova – 4.50
Montenegro – 3.48
Israel – 3.30
Georgia – 3.00
Croatia – 2.96
Tomorrow, it will be the turn of Sweden to be reviewed.
Do you agree with our reviews of Serbia? What are your thoughts on Kruna?
Let us know on social media @ESCXTRA!