Welcome to The Xtra Files, our new series which will give you an insight into what the team at ESCXTRA think of your favourite entries into this year's contest! Today, we conclude our series by reviewing Greece.
Now that all the songs have been released, we are able to review each and every one of them. Our honest and brutal reviews will keep you entertained until the rehearsals start on 4 May! We will also each give a score out of 10 for every entry, and create an ESCXTRA leaderboard of the entries!
The series ends today, with one last batch of reviews for the Greek entry, 'Better Love' by Hlynur, Nick, Ryan, Tom O, Tom R and Vincent. Let's get started!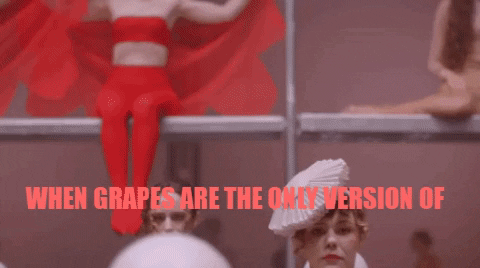 The Reviews
Hlynur
To answer the last question in the song, I am waiting to see this song on the stage in Tel Aivi. It is in my top 5 and I find it really catchy. Altough I am getting some of lyrics wrong…
Nick
I'm one of those people who love Greece when they do everything they can to make sure we all know they are Greek. I don't necessarily mean their ethnopop efforts such as Kalomira, but I thoroughly enjoyed "Alcohol Is Free" and "Oneiro Mou". So when Greece announced that they would send a Canadian-Greek indie pop singer to Tel Aviv, I had a bit of an inner tantrum. My beloved Greece not being Greek – a disaster.
And then they pulled out "Better Love". I am sold, amazed by the quality this is providing. It's a haunting pop song with international appeal. Katerine Duska's vocals are divine (at least in studio) and this is just great. But I would love something Greek again next year, please.
Ryan
Greece had completely lost their way at Eurovision this decade… until now. This is a massive upturn in quality for Greece and the internal selection of Katerine Duska is a wonderfully inspired choice. Katerine's vocal is wonderfully unique and this song is immediately anthemic uplifting. The outro at the end of the song is a wonderful addition that creates a wall of sound and a brilliant climax for "Better Love". If the beautiful video can be captured on stage in Tel Aviv, this really could be a potential top 5 finisher. I think Greece and Cyprus will both be top 10 this year for the first time since 2004.
Tom O
It's not been great for Greece lately, with recent non-qualifiers tainting their record. With 'Better Love' they have a decent contemporary song with a unique sound from Katerine Duska. It would of been really tempting to emulate 'Fuego', but i'm glad though Greece have been clever and gone for something fresh here. Give it some classy arty staging and you'll have a jury pleaser for sure. Though if televoters are like me they might miss the old traditional sounds of Greece and their bops, bangers or whatever you cool kids like to call them! 😉
Tom R
Better love, better love, sadly NOT all that I'm after. I find it hard to love this song as much as some people seem too. I'm not saying this song is bad, because it's not, but for me, it just doesn't feel right for Eurovision. It feels too much like a well-produced chart hit for Jess Glynne or Florence & The Machine. Katerine's voice is definitely unique as well and sadly, I find it quite annoying by about a minute into the song. This song is however a REAL step up from Oniro mou last year which I had a strong dislike for so I just wish Greece the best of luck!
Vincent
I have some difficulties understanding the hype around the Greek entry this year. The melody is not as haunting or great (at least to me) as many seems to think, and I don't like her voice that much. It seems she has the vocals, but the most impressive part is a very high and annoying note…
Scores
Angelos
9.5
Natalie
6
Sara
7.5
Costa
8.5
Nathan P
9.5
Simon
5
Dan
7
Nathan W
6
Tim
8
Dominik
7
Nick
9
Tom O
8
Emanuel
10
Oliver
9
Tom R
6
Hlynur
8.5
Riccardo
7.5
Vincent
4.5
Lisa
9
Rigmo
9
Wiv
8
Luke
5.5
Rodrigo
8.5
Matt
8
Ryan
9.5
Miki
9
Sami
7
Therefore, the average score for Greece is 7.78
Leaderboard
And our leaderboard is finally complete as Greece ends up at 7th place with a score of 7.78.
The Netherlands – 8.65
Switzerland – 8.65
Italy – 8.43
Cyprus – 8.26
Malta – 8.10
Azerbaijan – 7.85
Greece – 7.78
Spain – 7.54
Armenia – 7.35
Sweden – 7.17
North Macedonia – 7.00
Norway – 6.96
Albania – 6.94
Belgium – 6.85
Estonia – 6.74
Slovenia – 6.63
Hungary – 6.44
Iceland – 6.39
Ireland – 6.17
Czech Republic – 6.17
Belarus – 6.02
Portugal – 5.91
France – 5.74
Romania – 5.74
Serbia – 5.63
Finland – 5.50
Poland – 5.43
United Kingdom – 5.41
Austria – 5.39
Russia – 5.32
Denmark – 5.13
San Marino – 5.11
Latvia – 5.06
Lithuania – 4.78
Germany – 4.69
Australia – 4.65
Moldova – 4.50
Montenegro – 3.48
Israel – 3.30
Georgia – 3.00
Croatia – 2.96
Tomorrow, it will be the turn of…NOBODY to be reviewed! We are ALL done with Xtra Files for 2019. Thank you for joining us throughout all these weeks and congratulations to the Netherlands for winning our leaderboard! Our collective winner matches the current favourite in the odds so will that translate over to the actual results at Eurovision? Only time will tell…

We hope to see you all back next year once we have a whole new collection of songs to review and rank!
Do you agree with our reviews of Greece? What are your thoughts on Better Love?
Let us know on social media @ESCXTRA!