LA VENDA YA CAYOOOOO…Excuse us, just got a bit too excited there as Spain has just confirmed their participation in this year's Junior Eurovision Song Contest!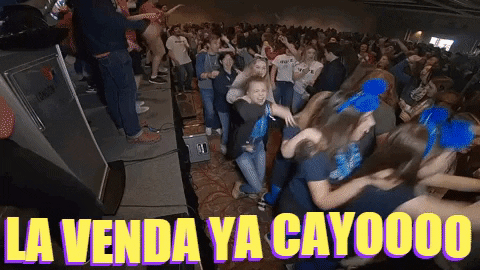 Yes, indeed! One by one the conga line that is the Junior Eurovision Song Contest 2019 gets bigger and bigger with each passing day. It has been a LONG time since Spain last took part of the contest (2006 to be exact), but now they are BACK and ready to get the party started. Your guess is as good as ours as to HOW their entry will actually be picked, but more details are coming in the future, we are certain of it!
Junior Eurovision 2019
This year's Junior Eurovision Song Contest will be held in the Gliwice Arena, Poland, on the 24th November 2019. It marks the first time Poland will host a music-based Eurovision event! Last year, Roksana Węgiel brought Poland its first Eurovision-adjacent win with "Anyone I Want To Be".
So far, the following countries have confirmed their intention to participate:
Albania
Armenia
Australia
France
Georgia
Ireland
Kazakhstan*
Malta
Netherlands
North Macedonia
Poland
Portugal
Russia
Serbia
Spain
Ukraine
Wales
* Although Kazakhstan have stated their intention to participate in the contest, they must be invited by the host broadcaster in order to participate.
The list above just keeps getting bigger and BIGGER though so stay tuned for more confirmations and rumours to come during the next few weeks/months.
Spain at the Junior Eurovision Song Contest
Despite only taking part of the contest FOUR times, Spain actually had a pretty good track record in it. They nabbed the trophy in 2004 with María Isabel and "Antes muerta que sencilla", NEARLY nabbed it by ending second in 2003 and 2005 AND finished fourth when they last participated in 2006. If only that success carried over to ESC…
For a quick reminder of their winning entry as well as a jolt of energy and personality Las Ketchup could only DREAM of, check out the performance for "Antes muerta que sencilla" down below:
Are you happy to see Spain return? What are your favourite Spanish Junior Eurovision entries? DO you think they will bring that giant robot and the doll house with them to JESC too? Let us know!

Be sure to stay updated by following @ESCXTRA on Twitter, @escxtra on Instagram and liking our Facebook page for the latest updates!