Not a day goes by without a new article confirming another country taking part of Junior Eurovision Song Contest 2019. AND THIS…is not one of those articles.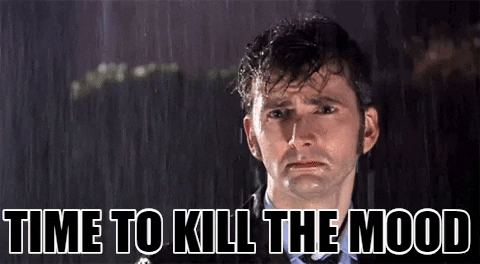 Guess who is NOT coming to the party! Well…Azerbaijan since you most likely already read the title above. Yes, İTV confirmed that Azerbaijan would NOT be returning to the contest after taking part last year. They are the second country this year to do so after Israel announced they would withdraw just a few weeks ago. No clear reason was given as to WHY they decided not to come back *coughendingbottom5lastyearcough* BUT we hope to see them back soon. It took Azerbaijan five long years to get back in the contest after taking a break last time, so one can only hope this break ends quicker.
Junior Eurovision 2019
This year's Junior Eurovision Song Contest will be held in the Gliwice Arena, Poland, on the 24th November 2019. It marks the first time Poland will host a music-based Eurovision event! Last year, Roksana Węgiel brought Poland its first Eurovision-adjacent win with "Anyone I Want To Be".
So far, the following countries have confirmed their intention to participate:
Albania
Armenia
Australia
Belarus
France
Georgia
Ireland
Italy
Kazakhstan*
Malta
Netherlands
North Macedonia
Poland
Portugal
Russia
Serbia
Spain
Ukraine
Wales
* Although Kazakhstan have stated their intention to participate in the contest, they must be invited by the host broadcaster in order to participate.
The list above just keeps getting bigger and BIGGER though so stay tuned for more confirmations and rumours to come.
Azerbaijan at the Junior Eurovision Song Contest
We have to travel back to the DISTANT past of…2012 when Azerbaijan first took part and narrowly missed out on a top 10 finish with "Girls and Boys". A year later they were determined to do better and so they ended 7th with "Me and My Guitar". At that point they thought it was best to quit while ahead so they took a small break…
Cut to five years later and they were BACK in the game with lightboxes, big flowy dresses and Fidan Huseynova singing "I Wanna Be Like You". THEY WERE READY TO TAKE THE CROWN…Only to unfortunately end up at 16th place. Nevertheless, if you are in the mood for a quick reminder, then Fidan's globetrotting performance waits for you down below:
Are you sad to see Azerbaijan not return? What are your favourite Azerbaijani Junior Eurovision entries? How much would a woodchuck chuck if a woodchuck could chuck wood? Let us know!

Be sure to stay updated by following @ESCXTRA on Twitter, @escxtra on Instagram and liking our Facebook page for the latest updates!