As our team continues to grow, it means there are more of us that you can get to know! Therefore, we will continue to bring back our "Meet the ESCXTRA team" feature each time we have someone new for you to meet. What is our personal Eurovision story? Why did we want to be a part of this website? What are our favourite Eurovision songs of all-time? Also, how can you get in touch with us on social media? Read on to find out!
Hey, it's me
Look, I know this might be strange since I've been part of the site for a while
But I never got around to doing this feature so I figured that I might as well
It's like I've stepped out of space
And time and come alive
Guess this is what it's all about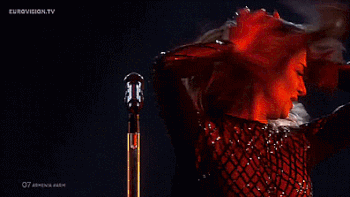 Okay, that's enough of that (for now). Hi, my name is Costa (F.K.A. Constantinos) and I'm a 21-year-old Londoner of Greek-Cypriot decent. I just graduated from the University of Exeter with a BSc in Politics & International Relations. I'm currently interning as a civil servant for the British government (fun!) and will be starting a role as a data analyst this Autumn. I joined the site a year ago now and thought my 1 year anniversary would be a perfect time to write the introductory article I initially forgot to do!
You can follow my antics on the following social media channels:
Your first Eurovision memory?
Prior to my grandparents moving back to Cyprus, I would spend a lot of time watching TV at their house. I have a vivid memory of watching the 2005 contest at the tender age of six and being taken by the whole spectacle. I distinctly remember watching Helena Paparizou's winning reprise of "My Number One" and being overcome with pride seeing Hellenic culture being shown on UK television.
The song still holds up remarkably well, as does the staging. Helena wasn't exactly reinventing the wheel here, and I can now admit that "Die For You" would have been an even better winning song for Helena, but this still remains one of my favourite winners. I say this as someone who pretty much never agrees with the winner…like ever.
I feel that Eurovision is particularly important for diaspora communities across Europe. It's perhaps the biggest single event of cross-border cultural appreciation that one can experience. I remember how excited everyone would be at Greek school (yes, I went to Greek school, AND a Greek Orthodox primary school) when the contest was on. It was all everyone could talk about on that Saturday.
Conveniently, Greece's imperial phase at the contest crossed over perfectly with my adolescence. Even though none of my family are actually from Greece, it was certainly my preferred option over the UK. Now that Cyprus is gaining momentum as a participating country, I am now primary supporting the motherland. Of course, I've always been flying the Cypriot flag, even when they were being routinely knocked out of the semis.
Your Eurovision Journey?
With each year following Helena's win, I've become increasingly obsessed. "Molitva" sparked a new level of appreciation; even at age eight, seeing the international community celebrate both queerness and female power to that extent was incredibly powerful. The one-two punch of 2008 and 2009, two of the strongest years in the history of the contest, really consolidated my love for the music of Eurovision itself. Let's be honest, the early noughties were a bit of a rough patch.
Although 2010 wasn't the strongest of years, I was obsessed with Safura and "Drip Drop". OBSESSED. I was probably as disappointed as the Azeri delegation were when she didn't even crack the top 4. Regardless, I celebrated Lena's win and downloaded "Satellite" straight onto my iPod after the final.
2012 was another milestone – it was the first soundtrack I bought on CD. Each and every song held a special emotional weight for me, and I still find myself re-watching the Grand Final to this day. Although "Euphoria" rightfully won, "Crno i Belo", "Suus", "Should've Known Better" and, of course, "La La Love" all have an extra special place in my heart. (I'll skip over 2013 because "Only Teardrops" SUCKS and should never have won.)
Conchita was another milestone in understanding both the fluidity of gender expression and how controversial gender-bending was (and still is) for mainstream audiences. Still, her triumph was a watershed moment in modern pop culture and remains both relevant and important, even outside of the fan 'bubble'.
The year that brought me into my current form of obsession was 2016. Every single s- okay, almost every song (looking at you, Ireland and Montenegro), is still on heavy rotation. Not just the songs, but the production values, the winner, the presenters, the contestants…it's just unparalleled. Dare I say that 2016 was the PERFECT Eurovision for me? I knew from that moment that I was not just a casual fan at that point.
Why is Eurovision special to you?
I've touched on this already, but the contest has been an important constant throughout my childhood since I was six. In that time, many interests and hobbies have come and gone, but I always kept coming back to the contest every May. Eurovision is the blend of my main interests (excluding food); it combines music, politics (whether you like it or not) and geography. Being a lifelong human geography nerd, I found myself discovering other countries and cultures through the contest. Now that I'm older and have finished my studies, I intend on finally travelling the continent and exploring the countries that originate the music I've become so fond of.
Becoming a member of Xtra over the course of the year has opened me up to an incredible community of people that I otherwise would never have met. The fan community brings together people of different ages, nationalities and experiences under one figurative roof, and that's something we cannot take for granted. Although the contest has never been explicitly queer; Eurovision embraced and celebrated queerness before corporations and governments did, this cannot be forgotten.
In a time where populism and toxic nationalism are sweeping the continent, Eurovision has become a solace for globalists and liberal thinkers. For all we joke and have fun, we owe it to ourselves and future generations to keep these connections alive. Fans have always encountered backlash, but in the coming years I believe that calls for the contest to stop will become normalised, so we need to be resilient and vocal about the importance of Eurovision moving forward. That took a turn, huh?
What attracted you to ESCXTRA?
Watching as a so-called 'casual fan', I had no idea of the scale of the fan media surrounding the contest. It wasn't until the 2015 contest sent me on a desperate quest to watch every Nina Sublatti video available that I discovered the myriad of fan-generated content that exists around the contest. From 2016 onwards I dabbled with a number of sites and forums in order to soak up every drop of the contest I could.
The 2018 contest saw me spend a solid two weeks at my uni house, 'revising' in my room whilst watching live streams from the press centre. It was at that point, seeing how much fun everyone was having, that I realised that just being a casual fan wasn't enough for me anymore.
Being a second-year undergraduate at the time, I figured I would be INSANE to join a site in my final year. As it turns out, I was (/ am) insane, because I filled in an application to join Xtra a mere month before starting my third year. Basically, one of my friends sent me the link to a tweet from ESCXtra calling for people to join their team. I always regarded the site to be one of the more high-quality and reliable sites around, and the team seemed really nice. I also was attracted to the site's balance between news and editorial content. Since I left my application until the end of July and didn't get a response within two weeks, I kinda forgot about it.
But low and behold, two weeks later, I found an email from Ryan in my junk folder telling me that my application had been successful. Now, when I tell you I YELPED at the top of my lungs…my flatmates came banging on the door asking me if I was okay after. I hit the ground running that summer and haven't really looked back since. Not only have a made some of my closest friends through the site, but it's also taken me all the way to Amsterdam for Eurovision in Concert and even backstage at the London Eurovision Party.
In many ways, the fan media around the contest is integral to the continual growth of the contest. Like, do we really trust mainstream outlets to cover the contest with the effort, knowledge, understanding and respect it deserves? Hell-to-the-NO. In a sense, I see my role at Xtra as a means to give back to something that has been so important to me throughout my life thus far.
And finally; your top 5 Eurovision songs of all time?
As you may have gathered, I'm not a concise person. So you're gonna get my top 10 and yes you're gonna like it, okay?
#10 – Kaliopi – Crno i belo (FYR Macedonia 2012)
Legend.
#9 – Aliona Moon – O Mie (Moldova 2013)
Criminally underrated and overlooked, but NOT on my watch. Moldova truly outdid themselves here.
#8 – Kristina – Horehronie (Slovakia 2010)
R O B B E D.
#7 – Sopho – Visionary Dream (Georgia 2007)
Best debut entry. Period.
#6 – Zlata Ognevich – Gravity (Ukraine 2013)
The range. The hair. Utter perfection, folks.
#5 – Doris Dragovic – Marija Magdelena (Croatia 1999)
Now, I tried desperately to include a broader range of entries beyond the last 20 years…and failed miserably. Much of this is down to the fact that I have struggled to sit through many of the pre-90s contests. During my revisiting of the 1990s Eurovision catalogue last summer, this was a total standout. Doris oozes charisma, passion and diva…ness throughout the peformance, rightfully claiming Croatia's best result to date. Of course, the epic tearaway wasn't the only stunt Doris pulled that night; the entry is now shrouded in controversy due to the use of pre-recorded backing vocals. Naturally, this element of controversy only makes me adore this more. Also, HOW did the clunky, tacky "Take Me to Your Heaven" win over this? One of the worst winners for sure. The 90s were WILD, folks.
#4 – Jelena Tomaševic ft. Bora Dugic – Oro
This is the true gem of 2008. Unfortunately, Oro often gets lost in the shuffle over the likes of "Qele Qele", "My Secret Combination" and "Shady Lady". The host entry always get the added advantage of a huge response in the hall, but that rarely translates into a better outcome for the entry. For Oro, hearing the roars of the crowd and the sound of people singing along to every word creates a special atmosphere. It is especially poignant to revisit when you remember the social and political changes Serbia was undergoing at the time. In its own right, the song contains the melodic intricacies that keep me listening ten years later. This song alone convinced me to create a 'Lady ballads' Spotify playlist.
#3 – Helena Paparizou – My Number One (Greece 2005)
I don't think I need to explain this one further. The nostalgia factor outweighs all else here. If it were solely down to song quality itself, I'd have slotted in "Everyway That I Can" instead because that's the better song on paper oop. But hey, it's my list.
#2 – Ivi Adamou – La La Love (Cyprus 2012)
I couldn't possibly make a list of my favourite entries without giving a little la la love to the motherland. Growing up as a Cypriot in the UK, I spent my childhood being routinely dissapointed by not one, but two countries. I gave up on the UK's chances a long time ago, but I always knew Cyprus were capable of better. 2018 may have been the turning point in hindsight, but we saw a glimmer of potential in 2012. In pre-Fuego world, La La Love was a rare moment of Cyprus coming to the contest with a competitive entry. Although Fuego may have been the turning point in Cyprus' momentum at the contest, La La Love will always have a special place in my heart. It may not be a perfect song, nor a perfect performance, but this will always be my favorutie slice of eurotrash pop to grace the Eurovision stage.
#1 – Iveta Mukuchyan – LoveWave (Armenia 2016)
Now, anyone who knows me, and I mean truly knows me, knows that I am an Iveta Mukuchyan STAN. Now, I would label myself the site's premium Iveta stan, but Riccardo has actually travelled to Armenia in a trip inspired by Iveta, so I can't really compete.
If you've made it this far into this article, three things should be clear about my taste in Eurovision entries: I like drama, I like a strong female vocal, and I love songs that feature cultural elements of the country they represent, be it through language or instrumentation. LoveWave may be sung entirely in English, but this is unmistakably Armenian. Be it the swelling instrumentation during the bridge or the sheer passion with which Iveta performs the song – this is a showcase of Armenian excellence. It isn't easy to command a huge Swedish stage, even with all the dancers, LEDs and props that the EBU would permit, but Iveta manages it single-handedly. Sure, she might have had smoke, fire and a hologram or two, but this performance is all about HER. The song itself is experimental, daring and bombastic, and never fails to get me motivated and hyped up for whatever awaits me.
Bonus: my application to the site was essentially a thesis paper about why I love Iveta and why this performance is a piece of art and deserves to be adored, contemplated and discussed as such.
Stay tuned for the next part in our Meet the ESCXTRA team series! Remember, you can share your Eurovision stories with us in the comments section below or via the comments sections on our Facebook page @ESCXTRA. We would love to hear them!