It has been quite a bit since we last got updates on this year's Junior Eurovision 2019, but now we finally have something more to report on! No, no we don't have a super secret last minute addition to reveal. Instead, this is a call to action for anyone wishing to volunteer and help make the contest even better!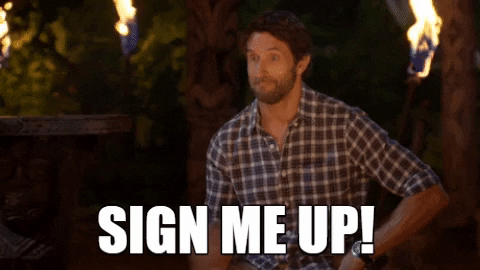 Yes, volunteers can now apply for Junior Eurovision 2019! And yes, we did just re-use the title because it bears repeating. If you are at least 18 years old by October 24, 2019, then you can be part of a large team helping make the contest a reality. You will be assigned a specific area to work in once you do. That area will be one of the following:
Delegation Supervisor
Viewer Services
Press Centre & Media Assistant
Accreditations
JESC Bubble
VIP & Hospitality
Technical Support
Volunteer Center
Airports
Hotels
ACE
Transport & Logistics
The applicants just need to meet a few requirements before they will be considered:
First, they need to be at least 18 years of age before 24/10/2019
Second, they need to be available from 04/11/2019 to 25/11/2019, especially during the period of 11/11/2019 to 25/11/2019.
Third, they need to be able to speak English (knowledge of other foreign languages is appreciated)
Fourth, they need to provide their own accommodations and meals
And fifth, they should be characterized as: committed, willing to help, being able to work in a group, flexible, able to manage time, punctual. responsible. good mannered and full of positive energy.
However, we are certain you all will easily meet those requirements! If you wish to apply, just fill out the form available HERE. Applications stay open until 14/09/2019.
The Story of Junior Eurovision 2019 so far
This year's Junior Eurovision Song Contest will be held in the Gliwice Arena, Poland, on the 24th November 2019. It marks the first time Poland will host a music-based Eurovision event! Last year, Roksana Węgiel brought Poland its first Eurovision-adjacent win with "Anyone I Want To Be".
The following nineteen countries have confirmed their participation:
Albania
Armenia
Australia
Belarus
France
Ireland
Italy
Malta
Netherlands
Poland
Portugal
Russia
Serbia
Ukraine
Wales
Are you looking forward to Junior Eurovision 2019? Are you planning on volunteering? What excuse will you come up with to get out of work? Let us know!

Be sure to stay updated by following @ESCXTRA on Twitter, @escxtra on Instagram and liking our Facebook page for the latest updates!