Just confirmed! The Eurovision 2017 winner Salvador Sobral will give a concert in the 'Doornroosje' concert hall in Nijmegen. The concert hall's website Doornroosje.nl confirmed the news on Tuesday 3 September.
New album and European tour
You will remember that Salvador Sobral has undergone a very serious medical surgery. As a result, it was quiet around the singer in the first period after his Eurovision victory. Fortunately he had recovered in time to attend the Eurovision Song Contest of 2018 in Lisbon. Shortly after that, he started his life as a singer again. Salvador released his second album 'Paris, Lisboa', because the two cities have influenced the recording process. In addition, it's also an ode to Wim Wenders' film classic 'Paris, Texas'. On the album Salvador does not only sing in Portuguese, there are also songs in Spanish, French and English.
He performed in various places in his home country Portugal. Later, he also started performing in other countries such as Poland, Germany, Spain and Switzerland. The Portuguese singer is alive and kicking again.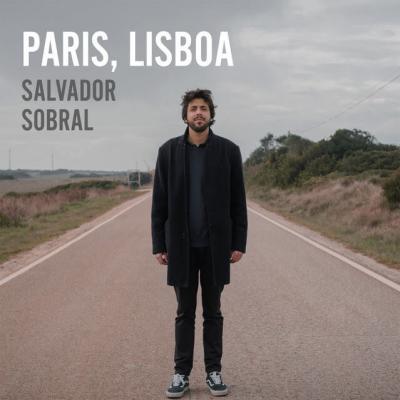 Near future plans
Salvador Sobral currently has four more concert destinations on the schedule. He goes to Spain, France, the United Kingdom and The Netherlands.
On March 28, the Portuguese singer-songwriter comes to The Netherlands for the first time with his soulful, jazz-influenced songs. The concert will take place at concert hall Doornroosje in Nijmegen. Salvador will not be alone on stage. Three Portuguese top musicians, including the acclaimed jazz pianist Júlio Resende, will accompany him.
Tickets for the show in Nijmegen will go on sale Friday, 6 September at 10 am CET. Would you like to be there? Click here to buy your tickets: https://www.doornroosje.nl/event/salvador-sobral/
Throwback to Eurovision 2017 in Kiev
After a one-year break, Portugal came back stronger than ever to the 2017 Eurovision Song Contest, which then took place in Kiev (Ukraine). Portugal chose Salvador Sobral to represent them in Kiev with the romantic ballad Amar Pelos Dois. During his performances in the Eurovision week he won the hearts of Europe and Australia. That was clearly visible during the voting in the final. Salvador convinced won both the jury and the televoting. With a total of 758 points, he is the highest-scoring winner in the contest's history.