We are still long ways off from getting actual Eurovision entries, but the Euroworld never stops rotating and is absolutely booming with new music on the horizon. One of this year's most popular acts, KEiiNO, has a song coming up that promises to get the party started in a steamy fashion. KEiiYES!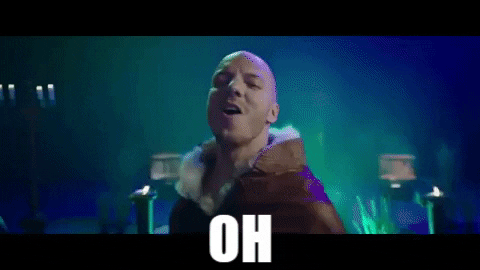 KEiiNO have been busy teasing their upcoming release for the past few days, even going as far as asking people to guess the title of the song on social media:
After a flood of absolute GEMS as answers, they were finally ready to reveal that the actual name of the song was…
Dancing In The Smoke! Something tells us we can get our favourite dancing shoes out once this track hits the airwaves. Thankfully, the wait isn't too long as it will be out this Friday on October 18. Pre-save the song right now by visiting this link.
Remember That Spirit In The Sky?
You know the one we are talking about, of course. How could anyone forget KEiiNO's amazing song and performance from earlier this year. They sung, danced and joiked their way to the public's hearts and ended up winning the televote by quite the landslide. The "He-lo e loi-la"ing didn't impress the jury quite as much, but still landed them super-group safely into 6th positions on the scoreboard. Get your body ready to groove and relive the magic down below:
Was KEiiNO among your favourite acts this year? Are you looking forward to their new song? Do you have a smoke machine ready to celebrate the release the best way possible?

Be sure to stay updated by following @ESCXTRA on Twitter. @escxtra on Instagram and liking our Facebook page for the latest updates!