Exactly one month ago, Flemish broadcaster VRT announced who will represent Belgium at the Eurovision in Rotterdam. It is none other than Hooverphonic! With this the Belgians send their biggest name ever on Eurovision. Our partner Songfestival.be had a promising and encouraging conversation with the band.
No secrets anymore
Flemish broadcaster VRT had Hooverphonic on their wish list for a while for a Eurovision participation. After many years of refusing, they finally accepted the offer! Band leader Alex Callier says that they first had to have a suitable song that they were 100% sure of before embarking on a Eurovision adventure. He assures the Belgian population that they will go for the full 150%. They will do everything to not disappoint their country. He also adds that it is their idea to bring a pure Hooverphonic song to the Eurovision Song Contest. With that condition, they have therefore accepted the VRT offer. "We want to do it, but it must be an authentic Hooverphonic song!"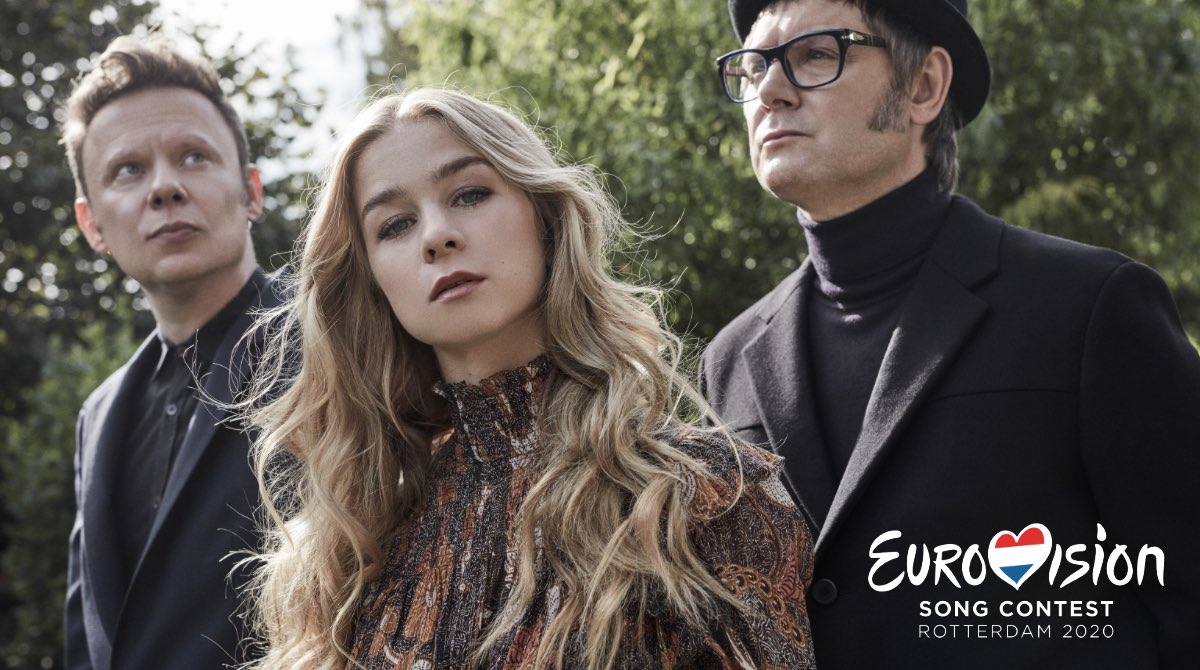 Authentic Hooverphonic-song
What exactly is the definition of "an authentic Hooverphonic song"? Over the years they have already introduced a variety of musical styles, so it is difficult to say it in one word. First and foremost, the song must have the right energy. That is why they have waited so long to participate in the Eurovision Song Contest. They really wanted to be 100% sure of the song. Alex Callier has noticed this in the latest Eurovision editions: "If it is just that little bit different, you usually do very well, just look at Salvador Sobral or Duncan Laurence." It is a real challenge to be just a little bit different, but at the same time also attract a wide audience. Therefore, the band went for a slightly alternative and edgy song, rather than a cliché which you can hear on the radio on a daily basis.
Reaching a wide audience
The final Eurovision song is already in its infancy. The band currently has a demo version ready. In the course of this fall they will mix and fine tune them into a complete song. Alex Callier already tells a few vague details. According to him, the number has the right message and a universal character. Alex finds that very important, because you have to be able to charm an entire continent. This goes from Norway to Spain, but also countries with a completely different music culture such as Russia and Israel.
About lead singer Luka
Although Hooverphonic has been around for 25 years, front singer Luka is barely 18 years old. Just like former Belgian participants Blanche and Eliot, she will be among the youngest participants of the edition. Songfestival.be wondered how the young singer looks at the Eurovision herself. "I think it is one of the biggest and most spectacular music competitions. I have often watched it with my family, at least if I could stay up long enough." She considers it a great experience to stand on such a large stage herself instead of just watching it on TV.
Reviewing the recent Belgian Eurovision entries
Walloons Blanche and Eliot
From three top 10 places in succession, to two non-qualifications. Belgium experiences a lot of ups and downs at the Eurovision Song Contest. RTBF entries Blanche and Eliot were both very young when they started their big Eurovision adventure. Although they both suffered from nerves, they both scored very different results. Alex Callier has an explanation for that. "First and foremost, City Lights was a much better song. Eliot's song started well, but the chorus was less strong. Another trump that worked well at Blanche is her special, dark voice. Even though the performance didn't quite get off the ground, Blanche had more assets than Eliot. Eliot also has a good voice, but slightly less special. He also suffered a great deal of nerves during his performance. "
Rewatch Blanche's performance here
Rewatch Eliot's performance here
What went wrong with Sennek?
Alex Callier wrote 'A Matter Of Time' with Sennek in 2018. The loyal Eurovision fans received the song enormously well, but when it came to the live performance, a lot went wrong. The Belgian delegation had said in advance that they would keep Sennek's performance fairly gloomy. Unfortunately, that "rather bleak" act also turned into a "pretty boring" eight. The result: no final for Belgium. What exactly went wrong there? "At Sennek, they made the mistake of putting her on the catwalk," Alex says. "I had the idea to put her on the big stage and surround her with a band. The delegation did not do that at the time. They made a diva number out of it, and that just didn't work out."
Rewatch Sennek's performance here
Looking forward to Rotterdam 2020
What else is on the Hooverphonic program before they actually enter the Eurovision adventure? They have just completed the first part of their Eastern European tour. They are currently back in Belgium and working hard on the final Eurovision song. In December they will travel to Eastern Europe again for part two of their tour. They then move to Greece and Israel. The tour in Belgium starts in January and plans to record the video clip of their Eurovision entry. They hope to release the song in February. Alex Callier adds that he is happy that Eurovision will take place once in the neighborhood, he sees a lot of benefits in it. "First of all, the Netherlands is a very strong country technically, but we can also easily transport everything with regard to stage attributes. We don't even need a plane."
With that being said it is therefore looking forward to February for the song by Hooverphonic. They are full of enthusiasm and motivation for the adventure and have one goal: to make Belgium proud.
Click here to watch the full interview of Songfestival.be with Hooverphonic. The interview is in Dutch, but there are English subtitles available.
Did you enjoy reading this article? Let us know in the comments below. Make sure to follow our channels on Twitter, Facebook, Instagram and YouTube.