The Masked Singer concept is taking the world by storm! After Max Mutzke won the German version of the 'hidden talent' show, we found out another Eurovision star took part in the show. Last night, Natasha St-Pier was revealed as the Cupcake on the French version, Mask Singer.
From Céline Dion to The Black Eyed Peas
One thing is sure: Natasha St-Pier managed to show many sides of herself to the French public over the past couple of weeks. She sang songs like Pour que tu m'aimes encore by Céline Dion, but also I Gotta Feeling by the Black Eyed Peas. She even came up with her version of California Dreamin'. Her farewell song last night was a Sam Smith one: Stay With Me. Her powerful, deep voice shines through, even when she looks like a giant Cupcake. It is no surprise that the jury, which includes Eurovision 2012 entrant Anggun, were fairly confident that this just had to be Natasha St-Pier.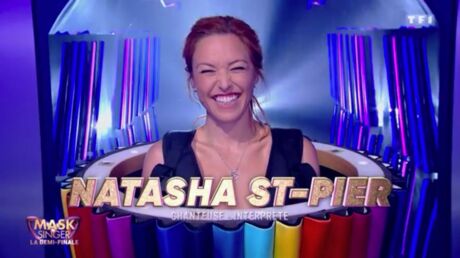 The 38 year old singer originates from Canada, but has built herself a decent career in France. She represented the country at the Eurovision Song Contest 2001 in Copenhagen. She finished in fourth place with Je N'Ai Que Mon Âme, the first French Eurovision entry to include a verse in English.
Competition is fierce in Mask Singer France. So far, famous names like Joyce Jonathan already had to leave the competition. Natasha St-Pier finished in fifth place, dressed as a Cupcake. The four remaining acts have not yet shown their true identity. However, fans on Twitter believe singer Julie Zenatti will definitely be among them.
The Masked Singer
Mask Singer, the French version of the show is currently in its first season. Worldwide, it's received praise for the format. The format originates from South Korea and was soon bought by other countries, such as Germany, the Netherlands and France.
In the show, celebrities dress up in certain costumes. This can go from unicorns to peacocks, and, like we saw with Natasha St-Pier, cupcakes. The idea is that the jury and the people at home try to guess who the singers actually are.
Were you surprised to see Natasha St-Pier as one of the participants on Mask Singer? Let us know!