Peek-a-boo, Saturday is here to see you! Hopefully you have all had the time to recover from last week, because tonight is going to give us plenty of new shows to watch. Don't worry, no more Sanremo – these shows actually have an end. By the end of the night, we will all have three new entries to add to our rankings AND know qualifiers in national selections that aren't quite ready to announce a winner yet, but continue to march forward anyways. Or is that February forward? Let's just go through all these shows, shall we?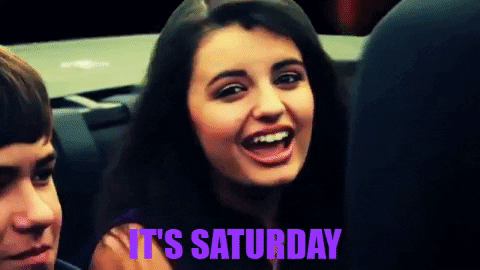 🇺🇦 Ukraine – Vidbir
Show: Vidbir – Second semi-final
When: 18:00 CET to 21:15 CET
Where to Watch: STB or the Youtube livestream
We start our journey off with a show that likes to ask all the uncomfortable questions. Like "Who We Are?" or which hat will Verka be wearing tonight? We even get to hear some songs between all the ad breaks! Those songs will be performed by acts hoping to make their way to the final, but only three will make it there. The jury (consisting of Andrii Danylko (Verka Serduchka), Tina Karol (Ukraine 2006) and Vitalii Drozdov) will have 50% of the say in the results with the other 50% is coming from the Ukrainian public. Their combined scores will decide tonight's three qualifiers. Here's the running order for the show:
🇪🇪 Estonia – Eesti Laul 2020
Show: Eesti Laul – Semi-final two
When: 18:30 – 21:15 CET (with a break from 20:00 to 20:30)
Where to Watch: ETV or their official livestream
Next on our list is Eesti Laul, where last year's runner up, Uku Suviste, and 11 more hopefuls get ready to storm the stage. Same system as in the first semi: six acts move forward after two rounds of voting. Both the jury and the televoters have a say in the first round as their combined 50/50 ranking determine the first four qualifiers. Then a second round of voting opens, but this time only the public at home can vote to send two more acts through to the final! Expect plenty of weirdness on stage and awkward interviews between all the excitement. Here are all of the songs about to be performed tonight:
🇦🇲 Armenia – Depi Evratesil 2020
Show: Depi Evratesil 2020 – Final
When: 19:00 – 21:10 CET
Where to Watch: 1tv, their official stream
After picking their entry internally last year, Armenia are once again turning on the cameras and using Depi Evratesil as their national selection format. 12 songs, one winner! Predicting what exactly will happen here is difficult, but that doesn't mean we didn't try taking a stab at it. The winner will be decided by a combination of votes coming from three different sources: An international professional jury (comprised of leading experts from the Eurovision Song Contest), a local jury representing AMPTV and the public, who are voting through SMS – each of them accounting for 33,3% of the results. What mysterious force will make up the missing 0,1%? We may never know…If you want to listen to all of the entries competing in tonight's final, just look down below:
🇳🇴 Norway – Melodi Grand Prix 2020
Show: Melodi Grand Prix – Final
When: 19:50 – 22:05 CET
Where to Watch: NRK or the livestream
After completing their final line-up last week, Norway are finally ready to pick their entry. Will they go a bit wild and pick Raylee? Maybe Ulrikke will grab their attention? Or will they instead be charmed by Hodor bringing an army of break-dancing vikings on stage with him? Here's what some of our team members predict. Anyone waiting for an invitation to be part of their jury will need to wait for a very long time, as the winner be solely be decided by online voters! What could go wrong? Here are all the acts performing tonight:
🇸🇪 Sweden – Melodifestivalen
Show: Melodifestivalen – Deltäving Three
When: 20:00 – 21:30 CET
Where to Watch: SVT or the livestream
Meanwhile in the land of balloons and confetti, seven acts will take the stage for a shot at making the final (or at least Andra Chansen) of Melodifestivalen. Mariette and Mohombi are no strangers to the process, having both gone directly through in previous years, but Sweden is full of surprises and nothing is ever certain. Besides montages and musical numbers. So many musical numbers. As always, two songs move straight to the final, while two will get to try again in the second chance round (Andra chansen) taking place in a few weeks. You can listen to 60 second long snippets here.
Mariette – "Shout It Out"
Albin Johnsén – "Livet börjar nu"
Drängarna – "Piga och dräng"
Amanda Aasa – "Late"
Anis don Demina – "Vem är som oss"
Faith Kakembo – "Crying Rivers"
Mohombi – "Winners"
🇱🇹 Lithuania – Pabandom iš naujo!
Show: Pabandom iš naujo! – Final
When: 20:00 – 22:30 CET
Where to Watch: LRT or the livestream
Well, here we go again! Lithuania is actually ready to pick their entry. I know, it has only been five weeks and they are already at the final? Miracles do exist! It's one of the most competitive finals we are going to see this year with four front-runners that could all easily take the crown. The jury and the televoters both have an equal 50% share in saying who will win tonight, so it is going to be exciting! Here's the running order:
🇮🇸 Iceland – Söngvakeppnin 2020
Show: Söngvakeppnin 2020 – Semi-final two
When: 20:45 – 22:10 CET
Where to Watch: RUV or the livestream
Our last stop tonight will make us all yell "Yeah, Yeah Ice!". The land of cool weather, beautiful scenery and men in BDSM costumes is going forward with the second semi final of Söngvakeppnin. No BDSM in sight tonight, but we do have 2017's runner-up Daði back to make everyone wonder who their daddy is! He faces stiff competition from four other entrants, however only two songs (though RÚV also has the option of adding a wildcard to the final line-up) will move on to the final – as decided solely by the televoters at home. Who will prevail? Hatred, of course! You can listen to the songs down below:
And that takes us to the end of another exciting Super-Saturday! Which show will you be tuning in to? Who do you think will win Depi Evratesil and Pabandom iš naujo? What about Melodi Grand Prix 2020? I sure hope the additional six TV's I ordered from Amazon arrive on time!
Give us your opinion in the comments below and on social media @ESCXTRA and be sure to like our Facebook page for the latest updates!