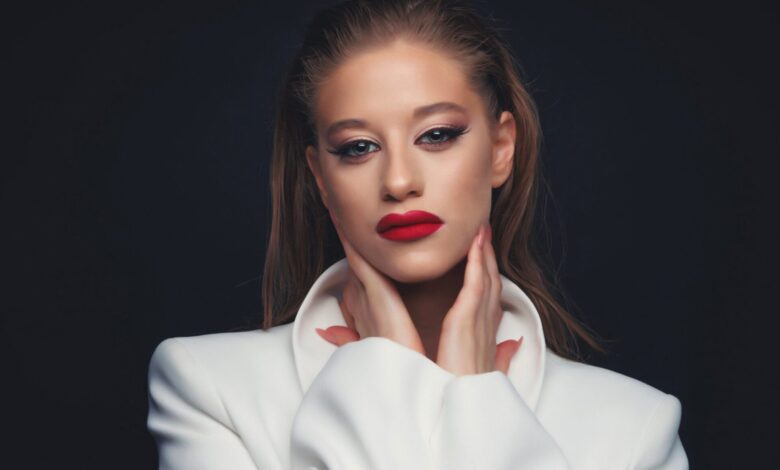 The Georgian entry for the 2023 Eurovision Song Contest has been released: GPB has premiered 'Echo', performed by Iru.
Georgia's song for Liverpool 2023
The final entry for this year's Eurovision Song Contest has finally been unveiled, meaning that we now have all 37 songs competing in Liverpool this May!
Iru's Eurovision 2023 journey began back in February, when she was announced as the winner of The Voice of Georgia and was selected to represent her country at this year's contest. She soon went into the studio with a team that included her long-time collaborator Giga Kukhiadnidze, with whom she wrote 'I Believe', Georgia's entry for Junior Eurovision 2022.
After a month of preparations, a few days ago Iru announced the release date for her song for Eurovision 2023. Fans have been eagerly waiting to hear more, and the betting odds have reflected this, with the unreleased Georgian entry rising up to the top 10 of the predicted winners of this year's contest. Will this change now the song has been released?
Listen to Georgia's Eurovision 2023 entry below!
Iru will perform 'Echo' in the second half of the second semi-final on May 11.
Georgia in Eurovision
2023 marks Georgia's 15th participation in the Eurovision Song Contest. The country has a mixed record, qualifying for the final 7 times out of 14 attempts. Their previous best results are a pair of 9th place finishes in both 2010 and 2011, with 'Shine' and 'One More Day' respectively.
Iru will be hoping that her entry marks a reversal in Georgia's Eurovision fortunes, as the country hasn't qualified for a final since 2016 when Nika Kocharov & Young Georgian Lolitaz finished 20th with 'Midnight Gold'.
What do you think of Georgia's song for Eurovision 2023? Let us know! Be sure to stay updated by following @ESCXTRA on Twitter, @escxtra on Instagram, @escxtra on TikTok and liking our Facebook page for the latest updates! Also, be sure to follow us on Spotify for the latest music from your favourite Eurovision acts, as well as YouTube to see our reactions to the news in the run up to the new Eurovision season.