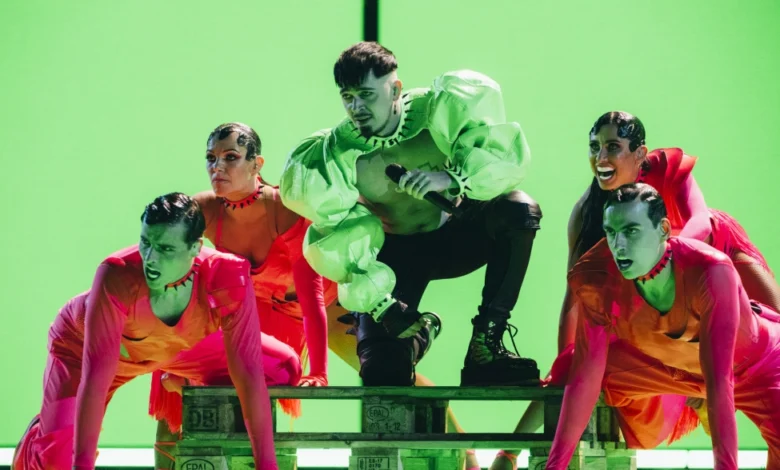 Finland has won the most remarkable outfit award hosted by songfestival.be and voted on by fans after ending as runner-up in Liverpool with "Cha Cha Cha."
The unforgettable green bolero jacket has led Käärijä to victory in the yearly outfit award formerly known as the Barbara Dex award. Songfestival.be stated the Finnish rapper easily won, with Let3 of Croatia and Gustaph of Belgium completing the top three.
"The You're A Vision Award crowns the most outstanding outfit at the Eurovision Song Contest," said the awards hosts. "We do this to celebrate the creativity and diversity of the Song Contest." Last years inaugural winner of the award was Sheldon Riley of Australia.
The original Barbara Dex award was discontinued due to uneasiness surrounding the negativity of having a 'worst dressed' award. The award was listed as being for 'most striking look' in 2019 and was then replaced in 2022 with 'You're A Vision Award'.
Käärijä placed second with 526 points in Liverpool after winning the first semi-final. The former ice hockey player hails from Helsinki and has garnered major notoriety since winning the Finnish national final Uuden Musiikin Kilpailu in February.
Watch Käärijä perform "Cha Cha Cha" in the Grand Final in Liverpool below.