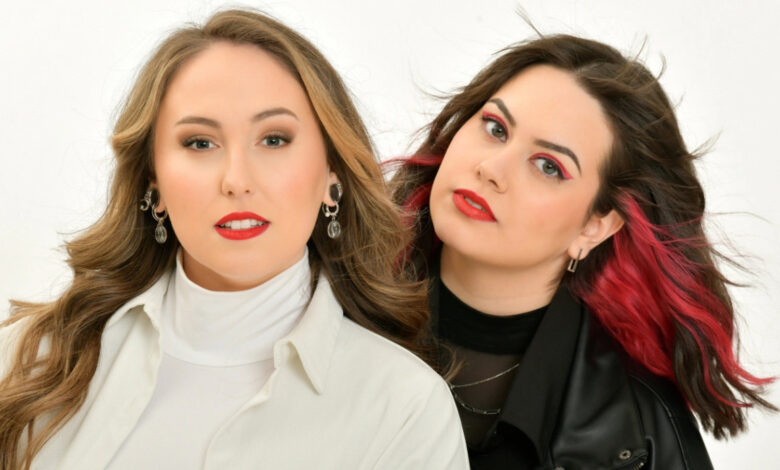 Our next Eurovision 2023 entry is here! Austrian duo Teya & Salena have released their song "Who the Hell Is Edgar". And the answer to that question became clear during the first listen of the song…
Who the hell is Edgar?
The answer is clear: As rumours have been suggesting for the past couple of weeks, Edgar is in fact Edgar Allan Poe. But who is he? Poe was an American author, who was born in 1809. In his life, he turned writing into his every day job. The decision caused him to have a relatively tough life: Making a living off poems and stories was complicated in 19th century America. His most famous works include poems like The Raven and Annabel Lee.
It's not the first time Edgar Allan Poe has featured in modern culture adaptations either. French singer Nolwenn Leroy adapted one of his poems on a 2017 album, South Park included him in one of their episodes and back in 1976, The Alan Parsons Project recorded an entire album full of Edgar Allan Poe's work.
Over to Eurovision 2023…
For Eurovision 2023, Austrian singers Teya & Salena have decided to sing about the American author, who passed away in 1849. Their song "Who the Hell Is Edgar" was co-produced by Pele Loriano, a Swiss producer. He has previously been involved with several Eurovision songs, including "Sister", "Run With The Lions", "She Got Me" and "Bigger Than Us". The other credited name on Genius is Slovakian musician Rony Janeček.
The Austrian duo revealed the song title, including a teaser for their entry, on Monday. The video clip of the Austrian entry was shot in Czechia just recently.
Who the hell are Teya and Salena?
Teya, otherwise known as Thea Devy will be familiar to Eurovision audiences. The 22-year-old, Vienna-based singer of Serbian-Austrian origin has previously participated in Beovizija 2020 with the song, 'Sudnji Dan' – placing 10th in the Final. Later she revealed its English version, 'Judgement Day', had been in the top 3 to represent Austria at Eurovision 2020. Following this, Thea took part in Austria's famous talent show, Starmania. There she competed under her real name – Teodora Spiric and placed in the Final 8.
Meanwhile Salena the 24-year-old from Styria, is better known as Selina-Maria Edbauer and has music pedigree since performing at a young age. Over the years her talents progressed to taking part in Season 7 of The Voice Germany in 2017. There she reached the Sing-Offs stage of the competition. Recently she also took part in the same series of Starmania as duet partner Teya. Over 1700 applied and Salena made it to the last 32 in the Semi-Finals.
Do you like "Who the Hell Is Edgar" by Teya & Salena? Let us know! Be sure to stay updated by following @ESCXTRA on Twitter, @escxtra on Instagram, @escxtra on TikTok and liking our Facebook page for the latest updates! Also, be sure to follow us on Spotify for the latest music from your favourite Eurovision acts. As well as YouTube to see our reactions to the news in the run up to the new Eurovision season.