Welcome to Xtra Insider, our new series which will give you an insight into how well each country was statistically likely to do this year, as well as what the team at ESCXTRA think of your favourite entries into (what would have been) this year's contest! Today, we analyse and review Bulgaria.
Yes, this year's contest has been cancelled…but that doesn't mean we can't love the songs! In this series, we'll review each and every entry that would have taken part in this year's Eurovision. On top of this, we're introducing a new analysis section in which we take a look into each country's history and how likely they would have been to do well this year. Our honest and brutal reviews and analysis will keep you entertained throughout what would've been the Eurovision season! We will also each give points using the usual Eurovision points system (12, 10, then 8 down to 1), and create an ESCXTRA leaderboard of the entries!
Today, we'll be giving analysis and reviews of the Bulgarian entry, 'Tears Getting Sober' by Victoria, from Costa, Dominik, Isaac, Lisa, Tom O and Wiv. Let's get started!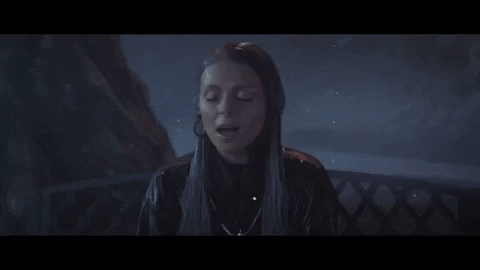 Bulgaria's history at Eurovision
Bulgaria had a first stint in the contest from 2005 to 2013. It's fair to say they didn't really score well in those ages. They qualified for the final just once, claiming a fifth place in 2007 with Elitsa & Stoyan, who returned in 2013 and failed to bring Bulgaria back to the final. After two years of absence, their return in 2016 came with a bang: Poli Genova claimed fourth place with a true fan favourite, If Love Was A Crime. That wasn't all for Bulgaria, as Kristian Kostov then went on to finish second a year after. The Common Framework, also known as Equinox, made it three consecutive qualifications, but couldn't trouble the top of the scoreboard, despite much anticipation. With a break of a year, they're now back once more.
This year's entry
This year, Bulgaria have decided to pick X Factor singer Victoria Georgieva. Her song for the Eurovision Song Contest 2020 was selected internally by BNT. After months of deliberation, "Tears Getting Sober" was revealed as Bulgaria's pick for Rotterdam. With Symphonix International, led by Borislav Milanov, yet again behind the entry, Bulgaria have picked up where they left off in 2018.
How does this kind of song tend to do in the contest?
The Billie Eilish style is new to the Eurovision Song Contest. Indie style female pop songs aren't, obviously, but this year, we see a clear battle between two girls: Roxen from Romania and Victoria. According to bookmakers and fans, it will be Victoria who might just come out on top. The atmospheric pop, if you take a broader look, obviously has had some decent success, with Duncan Laurence winning the contest last year. In general, one could also say that Borislav Milanov has a good idea of what could score in the Eurovision Song Contest. Things are looking good for Bulgaria!
The Reviews
Costa
This was one of my most-anticipated entries of the year and Victoria did not let me down. In a sea of dark ballads, Tears Getting Sober feels subversively uplifting and ethereal, aided by the harmonies and string arrangements. The swelling of the strings during the final 30 seconds is what elevates this to top of the pack in my opinion. Bulgaria, oh how I missed you.
Dominik
This is brilliant! I would've sooo loved to see the performance for this could this could've been a masterpiece! This would've been one of these wow moments during the grand final. I hope they don't lose faith and come up with something brilliant again in 2021 cos they are giving us so much amazing stuff and deserve a great place and they hopefully soon host the contest!
Isaac
Bulgaria is my favourite song this year, the sound effects rippling through the track are addictive and they have polished this track extremely well. I have listened to this over and over, I think Bulgaria have a great performer in Victoria and I look forward to seeing what she comes up with in 2021.
Lisa
There's a few ballads treading on each other's toes a bit this year. All trying a classic instrumentation, but with that hint of Billie Eilish. This isn't too far removed from 'When The Party's Over'. I get what Bulgaria is doing, they're trying new ideas and not being complacent. However I miss the days of Chalgra trash. I want Bulgaria to be Bulgaria and not copy the US/UK chart scene. This feels forced. Yet it does have a good build in the melody and vocal, so it gets some marks for that.
Tom O
One of the most anticipated entries and it delivered, though in it's own way and not instantly. Victoria's influences are clearly on show here. Of the ballads on offer this offers something contempory and authentic. I would love to see Bulgaria go up tempo with some colour one year though! Still a great entry again from Bulgaria in line with previous years. Good to have them back!
Wiv
This is my kind of music, I listen to songs like this all the time! I'm so happy Bulgaria chose Victoria; her voice is simply beutiful, and fits the mood of the song perfectly. I'm really sad she won't get to bring her song to the Eurovision stage, and am convinced she would have finished "way up there". Thank heavens she'll get the chance next year!
Scores
Costa
10
Nick
8
Tim
12
Dominik
10
Riccardo
6
Tom O
12
Isaac
12
Rigmo
10
Tom R
6
Lisa
3
Rodrigo
8
Vincent
10
Luke
5
Sami
12
Wiv
8
Matt
12
Sean
5
Nathan P
7
Simon
7
Therefore, Bulgaria receives 163 points in total!
Leaderboard
Bulgaria storms to the top of our leaderboard with a score of 163.
Bulgaria – 163
Ukraine – 135
Belgium – 109
San Marino – 97
Albania – 97
Poland – 76
Tomorrow, it will be the turn of Australia to be reviewed. For now, take another listen to Bulgaria's entry below!
Do you agree with our reviews of Bulgaria? What are your thoughts on Tears Getting Sober?
Let us know in the comments below and on social media @ESCXTRA