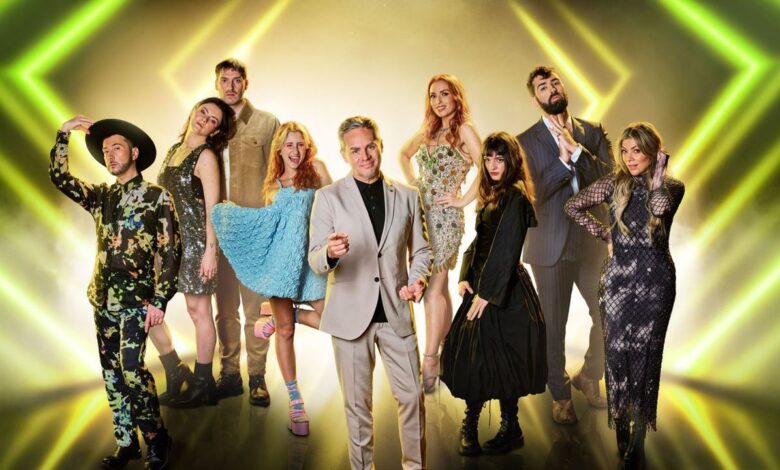 Ahead of Belgium's national final on January 14 (Saturday), the prospective Belgian representatives have been selecting their songs all this week. Earlier tonight, Gustaph and The Starlings selected their entries and completed tomorrow's lineup.
The entries for tomorrow's Eurosong final have been chosen following five selection shows.
The songs still in the running to be Belgium's entry are as follows:
Two become one
In the days leading up to Eurosong, the participants have been performing their two songs for their fellow participants, who can then give them advice on which song they should choose. The final choice was still up to the participant themselves, though.
The schedule for the selection shows are as follows:
January 9: Loredana
January 10: Chérine and Hunter Falls
January 11: Hunter Falls and Ameerah
January 12: gala dragot and Gustaph
January 13: Gustaph and The Starlings
The live final will take place in Paleis 12 / Palais 12 in Brussels on January 14. Belgium's first publicly-selected entry since 2016 will be determined by a combination of an expert jury and public voting will choose the Belgian entry for Eurovision 2023.
Belgium at the Eurovision Song Contest 2022
The Voice Belgique winner Jérémie Makiese was announced as the first act for Eurovision 2022 in September, with his song "Miss You" being released six months later, in March.
Participating in the second semi-final, Belgium qualified for the final in 8th place with 151 points – their second qualification in a row after Hooverphonic also qualified in Rotterdam in 2021. In the final, Belgium finished in 19th place with 64 points – scoring 59 points from the juries and 5 points from the televote.
Are you excited for Eurosong? Let us know by leaving a comment below! Be sure to stay updated by following @ESCXTRA on Twitter, @escxtra on Instagram, @escxtra on TikTok and liking our Facebook page for the latest updates! Also, be sure to follow us on Spotify for the latest music from your favourite ESC and JESC acts.