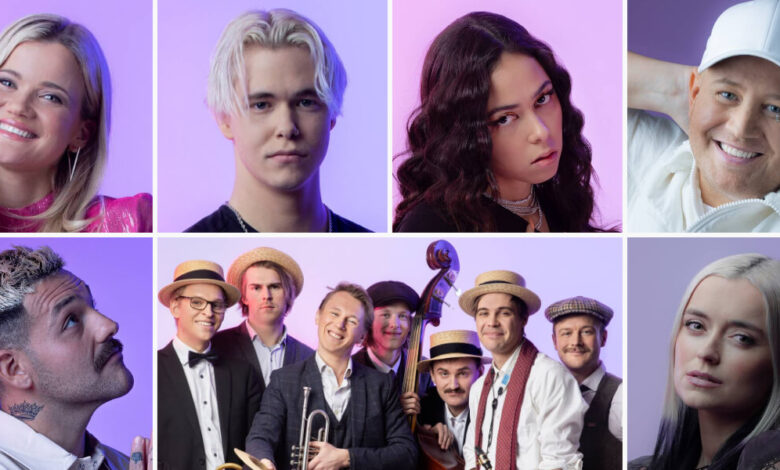 The second semi final of this year's Melodi Grand Prix took place tonight, with three more acts proceeding to the final. Out of seven hopefuls, Swing It with "Prohibition", Jone with "Ekko inni meg" and Elsie Bay with "Love You In a Dream" could cheer for tickets to Trondheim Spektrum on the 4th of February.
Favourites qualify at MGP
The qualifiers were announced in random order, and their internal ranking will not be revealed until after the final. Ahead of tonight's show, the editors here at ESCXtra voted Jone and his "Ekko inni meg" as their favourite.
The songs competing tonight were:
Jone – "Ekko inni meg"
Sandra Lyng – "Drøm d bort"
Alejandro Fuentes – "Fuego"
Swing'it – "Prohibition"
Elsie Bay – "Love You In a Dream"
Ella – "Waist"
Bjørn Olav Edvardsen – "Turn Off My Heart"
What do you think of the second three MGP finalists? Did Norway make the right decision tonight? Let us know in the comments below or on social media! Be sure to stay updated by following @ESCXTRA on Twitter, @escxtra on Instagram, @escxtra on TikTok and liking our Facebook page for the latest updates! Also, be sure to follow us on Spotify for the latest music from your favourite Eurovision acts.