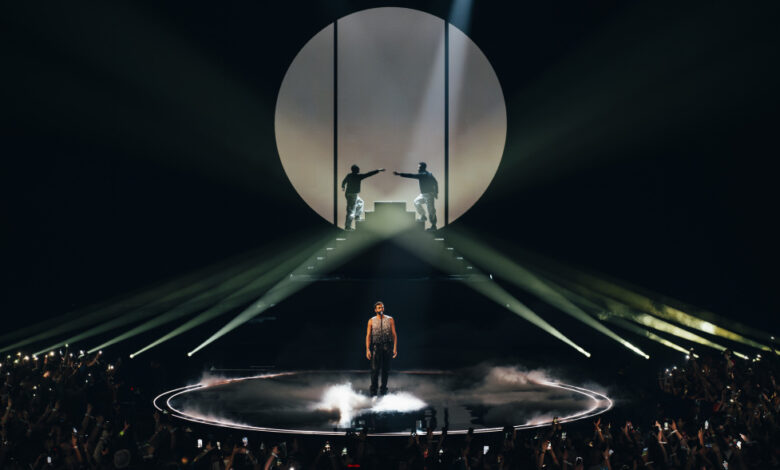 Sanremo 2024 is set to take place on RAI 1 from 6 to 10 February with three judges and a public vote. The longtime Italian national selection for Eurovision will be hosted by Amadeus.
The demoscopic jury has been eliminated and instead will have a radio jury in its place. This will be comprised of broadcasters radio, national and local radio representing the entirety of Italy.
This means that on the fifth night of the competition, the winner will be chosen by three groups. Televoting, press votes, and the new TV, Web, Radio jury.
The first evening will feature all 26 competing artists, including the three Sanremo Giovani finalists, while nights two and three will have the group split into 13 for each show. The fourth show is going to see the singers perform covers.
It is going to be quite the show, featuring 26 artists that could be announced soon, numerous guest performers, and Amadeus. This will be the last year to feature Amadeus as host and artistic director.
The winner of Sanremo will represent Italy in Malmö, Sweden at the 2024 edition of the Eurovision Song Contest on 9, 11, 14 May at the Malmö Arena.
Marco Mengoni continued Italy's top ten streak at Eurovision with his 4th place finish in Liverpool singing "Due Vite", after previously competing and placing 7th in 2013 in Malmö singing "L'essenziale."