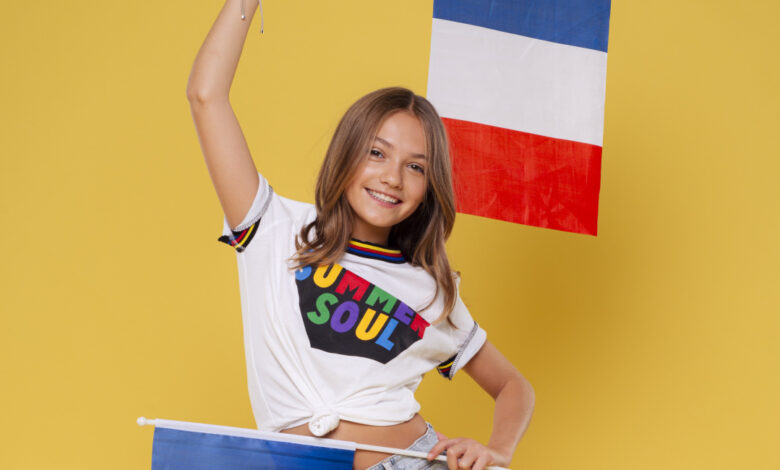 France Télévisions the French broadcaster, has confirmed that Zoé Clauzure will represent the host nation at the Junior Eurovision Song Contest 2023 to be held in Nice, France on November 26 with, 'Cœur'
Zoé Clauzure selected for JESC 2023
As Junior Eurovision 2023 rapidly approaches, France Télévisions has revealed the host entrant for the Nice contest. Taking to the stage on November 26 will be 13-year-old Montrouge native, Zoé Clauzure who will sing, 'Cœur'. The Voice Kids 2020 Semi-Finalist comes with a wealth of music experience, being a trained pianist and talented songwriter. 'Cœur' is a light-hearted pop song with a message about bullying.
France in the Junior Eurovision Song Contest
Back in 2004, France made their debut in the Junior Eurovision Song Contest. Despite coming a respectable sixth place, the nation took an extended break from the contest for 14 years. Since their, France have never finished lower than fifth place, becoming a dominant force in the Junior contest. Their best results came in 2020 and 2022 with victories for Valentina and Lissandro.
Last year, France internally selected Lissandro to represent the country with 'Oh Maman!'. During the Yerevan contest, Lissandro achieved first place with 203 points.
Will France earn a third victory in JESC 2023? Let us know! Be sure to stay updated by following @ESCXTRA on Twitter, @escxtra on Instagram, @escxtra on TikTok and liking our Facebook page for the latest updates! Also, be sure to follow us on Spotify for the latest music from your favourite Eurovision acts. As well as YouTube to see our reactions to the news in the run up to the 2024 Eurovision season.