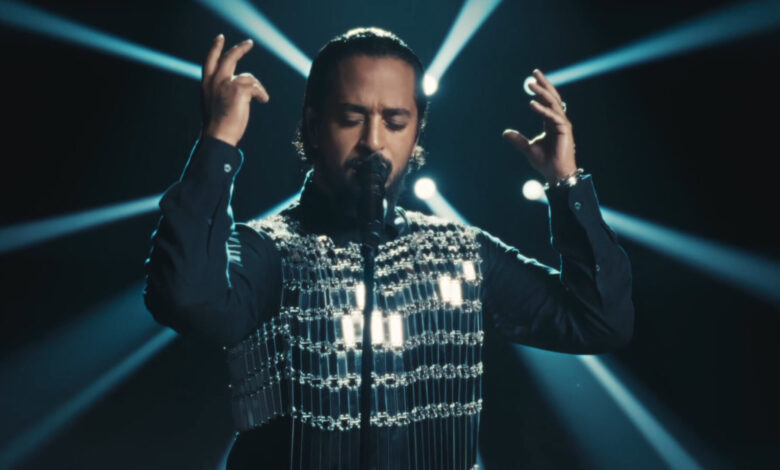 The French entry for Eurovision 2024, which was announced this morning on radio, has just been revealed on France 2's news program.
The first entry for Eurovision 2024
The French delegation took most fans by surprise this morning, by announcing the French entry this early in the season (November 8th). France has usually revealed its singers and/or entry during the regular selection season, in the first quarter of the year. This is the earliest Eurovision song reveal in years, and the earliest one of the 2024 season (excluding songs revealed through national selections).
The surprise was greater when it became clear that the actual song, entitle "Mon amour", would actually be revealed on the very same evening, on France 2's 20h news program.
A song about love
Entirely in French "Mon Amour" is written as a love letter in the tougher times of one's lovelife, where Slimane asks his lover to come back to him.
I'm not going [to Eurovision] to get recognition. I'm going there to represent France, to sing this song, to sing about love. […] I've always wanted to be heard, and Eurovision is a scene with 200 million spectators.

Slimane
Slimane said he had not necessarily written the song for Eurovision, but once it had be written, he found it was obvious he would sing it at Eurovision. He admitted it was one of the "vocally toughest" song he had written for himself.
You can find the videoclip below !
What do you think about "Mon aour"? How excited are you by the season starting in November? Let us know! Be sure to stay updated by following @ESCXTRA on Twitter, @escxtra on Instagram, @escxtra on TikTok and liking our Facebook page for the latest updates! Also, be sure to follow us on Spotify for the latest music from your favourite Eurovision acts. As well as YouTube to see our reactions to the news in the run up to the new Eurovision season.