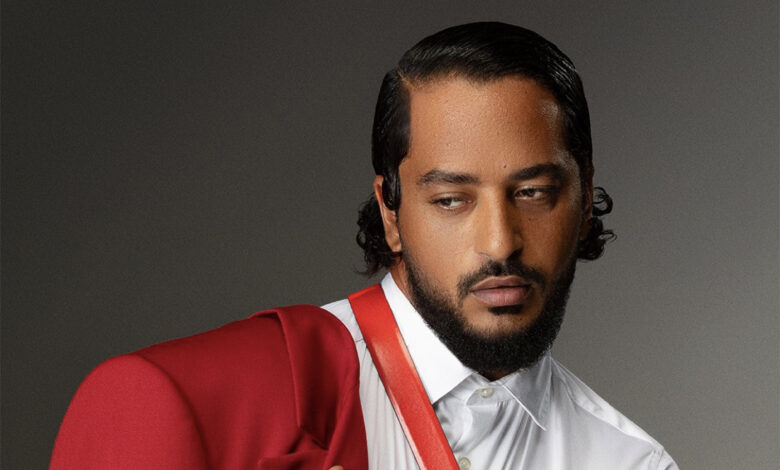 We have a new name to add to the list of participants in next year's Eurovision Song Contest: France has selected singer Slimane to represent their country! According to France Télévisions, his song will be titled "Mon Amour" and according to RadioFrance, it will be revealed TONIGHT!
Who is Slimane?
Slimane Nebchi, whose artist name is Slimane, won the fifth season of The Voice: la plus belle voix in 2016, and has been an established artist in France ever since. His songs are huge successes on streaming platforms and he has garnered over 7 million followers across his social media platforms.
In a brief interview with the broadcaster, Slimane revealed that he is "happy, very happy, very stressed too. […] I kinda feel like I'm back to my beginnings." 
Furthermore, the singer explained his reason behind deciding to go to Eurovision:
"Because today, we need even more of these kind of this events, we need music, sometimes extravaganza, we need love, we need freedom. I believe Eurovision encompasses all these things. I think that explains why there are more fans, and why more artists come out of Eurovision and become stars."

Slimane
Finally, he explained that when het got asked to go to Eurovision, he did not have much hesitation: "We've been talking about it for some time. It was important for me to have the song first." The song in question is titled 'Mon Amour' and will be shown on the France 2 show '20h' tonight!
Putting the odds in France's favour
The EBU shared the comment stated by Alexandra Redde-Amiel, who is the head of the French delegation and Director of Entertainment and Games at France Télévisions:
Slimane is a great artist, but he's much more than that: he's a unifying personality who carries us along and draws us into his world! When society is prey to the passions and disorders of the world, Slimane is the artist who allows us to escape and soothe ourselves. Supported by his fans, he's our best chance of seducing Europeans with his talent and charisma, and putting the odds in our favor. This choice also demonstrates France Télévisions' ambition for Eurovision, a program that attracts a larger audience in France every year, and which is destined to continue to grow. It follows on from the two victories in the last three editions of Junior Eurovision, which we'll be hosting in France, in Nice, in November. The time will then come to unveil the song with which Slimane will represent our colors!

Alexandra Redde-Amiel to the EBU
Are you excited about France's announcement? Let us know! Be sure to stay updated by following @ESCXTRA on Twitter, @escxtra on Instagram, @escxtra on TikTok and liking our Facebook page for the latest updates! Also, be sure to follow us on Spotify for the latest music from your favourite Eurovision acts. As well as YouTube to see our reactions to the news in the run up to the new Eurovision season.