Welcome to Xtra Insider, our new series which will give you an insight into how well each country was statistically likely to do this year, as well as what the team at ESCXTRA think of your favourite entries into (what would have been) this year's contest! Today, we analyse and review Romania.
Yes, this year's contest has been cancelled…but that doesn't mean we can't love the songs! In this series, we'll review each and every entry that would have taken part in this year's Eurovision. On top of this, we're introducing a new analysis section in which we take a look into each country's history and how likely they would have been to do well this year. Our honest and brutal reviews and analysis will keep you entertained throughout what would've been the Eurovision season! We will also each give points using the usual Eurovision points system (12, 10, then 8 down to 1), and create an ESCXTRA leaderboard of the entries!
Today, we'll be giving analysis and reviews of the Romanian entry, 'Alcohol You' by ROXEN, from Lisa, Matt, Nathan P, Riccardo, Sami and Tim. Let's get started!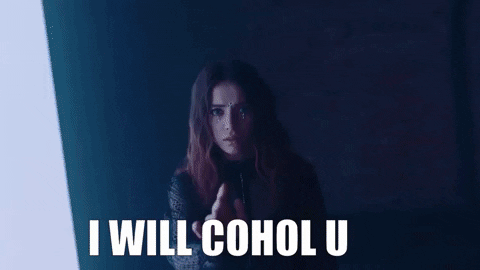 Romania's history at Eurovision
Romania tried to make their debut in the Eurovision Song Contest when Eastern Europe had to go through a separate semifinal back in 1993. With the former Yugoslav countries supporting each other, Romania, Hungary and Estonia had to wait another year. In 1994, Dincolo De Nori became Romania's first ever entry. It did not end well. Romania's luck in the contest has been going… up and down. Their best result to date is a third place, achieved by Luminița Anghel and Sistem, but also by Paula Seling and Ovi. Surprisingly, eternal qualifiers Romania have failed to make the final twice in a row now… Could their luck have turned once more?
This year's entry
Roxen was chosen internally to represent Romania in Rotterdam. The singer chose her entry through a national final, where Cherry Red was a favourite to win, but Roxen clearly had other plans. Alcohol You came out on top and emerged victorious from the field. It was among the top ten for bookmakers as the contest got cancelled, but was on its way down, as it was in first place before this song won the national final… Could that have spelled trouble on the horizon?
How does this kind of song tend to do in the contest?
Results for songs like these have been varying in the contest. The atmospheric darkness might just work in Roxen's favour, but at the same time, there are plenty of examples of songs not connecting enough with the audience to make it through. Just think of Blackbird, Finland's entry two years ago – or even On A Sunday, Romania's own effort in 2019. A lot would have depended on how Romania were going to stage Alcohol You in Rotterdam.
The Reviews
Lisa
Of course I was backing 'Cherry Red', but once I realised Roxen was set on 'Alcohol You' it gave me more time to grieve and process. In the end it's worked out for the best. The song suits her vocal style and it's the kind of modern pop-ballad that's doing well commercially right now. The song title pun gave me a nervous twitch at first. However it's actually quite clever after a few listens and understanding the story of the lyrics. I grew to love it before the revamp and now it's even better with that extra kick at the end. You can't beat a good Eurovision key change. Sometimes a ballad just hits me and this is it, I'm drunk on that melody and the hint of flute in the background.
Matt
The visuals in the music video are stunning and really lays out the potential of what we could have expected on the Eurovision stage. There are a few diction issues with the live performance that needed ironing out, but the biggest obstacle for Roxen was always going to be losing the battle to be the best Billie Eilish comtemporary to Bulgaria's Victoria.
Nathan P
Slightly agin to her for doing well virtually nothing during Cherry Red in Selectia Nationala. But the production in this song is amazing, it's so crisp and modern. This really comes alive live and she clearly connects to this song. She can really sing too. Romania were definitely back this year after several years in the doldrums.
Riccardo
Much like Australia, this is a song where I like parts of it a lot but not the whole package. Being a piano and string lovers, I am in awe of those components but the chorus is very underwhelming and I find the whole package a bit messy. That said, I expect this to grow on me.
Sami
I absolutely loved this before the revamp, but the last 30 seconds really ruin the mood of the song. The rest of the song still is so hauntingly beautiful and Roxen has an outstanding voice and style.
Tim
When I heard that Romania is switching up their selection system, I was a bit surprised, and I saw how determined they are with it. Personally, the song did not warm up to me on the first listen. It took me a long time, but I finally get the meaning of the song, and it is now one of the songs I listen to mostly.
Scores
Costa
8
Nick
1
Tim
6
Dominik
6
Riccardo
6
Tom O
7
Isaac
6
Rigmo
6
Tom R
2
Lisa
8
Rodrigo
10
Vincent
12
Luke
6
Sami
8
Wiv
8
Matt
3
Sean
8
Nathan P
8
Simon
2
Therefore, Romania receives 121 points in total!
Leaderboard
Romania enters the top 5 of our leaderboard with a score of 121.
Bulgaria – 163
Israel – 148
Serbia – 139
Ukraine – 135
Romania – 121
Australia – 117
Belgium – 109
Czech Republic – 104
San Marino – 97
Albania – 97
Moldova – 82
Poland – 76
Tomorrow, it will be the turn of Russia to be reviewed. For now, take another listen to Romania's entry below!
Do you agree with our reviews of Romania? What are your thoughts on Alcohol You?
Let us know in the comments below and on social media @ESCXTRA