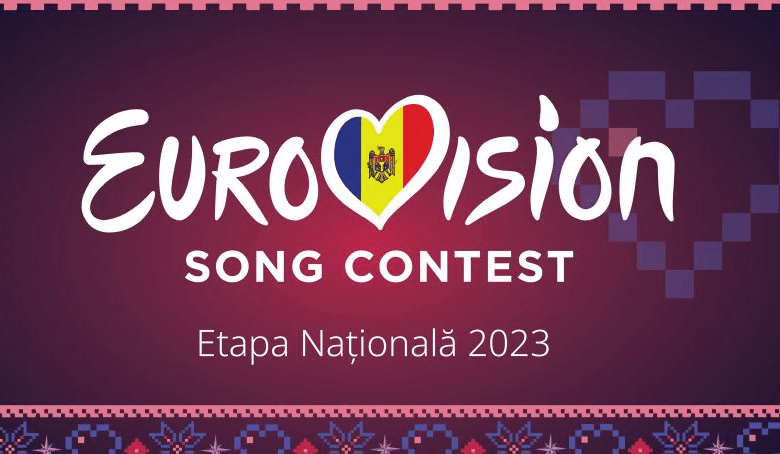 Last month, Moldovan broadcaster Teleradio-Moldova (TRM) opened the song submissions window for their selection for the Eurovision Song Contest 2023. Following Monday's deadline, 33 out the 60 submitted songs have progressed to the live auditions round, which is due to take place on January 28.
From the 60 submissions, the following 33 songs remain in contention to represent Moldova and can be streamed via eurovision.md:
ADA DEEA – "Mystic Rose"
Adelina Iordachi – "Deja Vu"
Aliona Moon – "Du-mă"
Angel Kiss – "Now I Know"
Corina Ivanov – "When Love's Real"
COSMINA – "Indestructible"
Crista – "Pădure verde pădure"
Diana Elmas – "Miracle"
Donia – "Red Zone"
Formaţia Vele – "Jocul neamului moldovenesc"
Gesica Sîrbu – "I'm in Love"
Harmony Scuffle – "Favourite One"
Lisa Volk – "Scrisoare către ţară"
LOLA – "Temperatura"
Massimo Sinceri – "In questo domani"
Nihilist & Lisa Nicky – "Final Destination"
Nikko T. – "Destiny"
Nino – "It Would Be Nice"
NÖRDIKA – "Damn and Down"
NÖRDIKA – "Skueeze Paradise"
NR 11 – "Adio"
OL – "Why You Play It Cool"
Pasha Parfeni – "Soarele şi luna"
Ricky Ardezianu – "Una rosa rossa"
Rise – "Don't Trumble"
Sasha Bognibov – "My Favourite Schoolgirl"
Sunstroke Project – "Yummy Mommy"
Surorile Osoianu – "Bade, bădişor, bădiţă"
Tania Pituşcan – "Mioriţa"
Valeria Condrea – "We're Now Different"
VERA – "Vremea ta"
Victor Gulick – "Let's Dance"
Y-Limit – "Live in Harmony"
About Etapa Naţională
The Moldovan entry for Liverpool will be selected via three stages. In the first stage, all submitted entries were reviewed and filtered by the broadcaster.
The second stage is a live audition stage, which will be held on January 28 and will be broadcast on Moldova 2 from 14:00 local time. The qualifiers will be selected by 100% jury voting, and will be revealed at 19:30 local time on Moldova 1. The ten participants that receive the highest scores will go through to the final selection.
The third stage will be a televised national final, due to be held on a date between February 25 and March 5. The final will be broadcast live on TV Moldova 1 and online, with Moldova's entry being selected by 50% jury voting and 50% public voting.
Moldova at the Eurovision Song Contest
Moldova made their Eurovision debut in 2005 with Zdob și Zdub's "Boonika bate doba". With a successful sixth place, this was the start of things to come. Overall Moldova has participated in the contest 17 times, reaching the final on 12 occasions. As well as reaching the top 10 with three more attempts. Their best ever result came in 2017 with SunStroke Project's "Hey Mamma" achieving third place.
In Turin, Zdob și Zdub and Advahov Brothers brought Moldova yet another top 10 posting, finishing in 7th place with 253 points, notably placing second in the televote behind winners Ukraine.
Are you looking forward to Etapa Naţională? Who would you like to see representing Belgium in 2023? Let us know by leaving a comment below! Be sure to stay updated by following @ESCXTRA on Twitter, @escxtra on Instagram, @escxtra on TikTok and liking our Facebook page for the latest updates! Also, be sure to follow us on Spotify for the latest music from your favourite ESC and JESC acts.