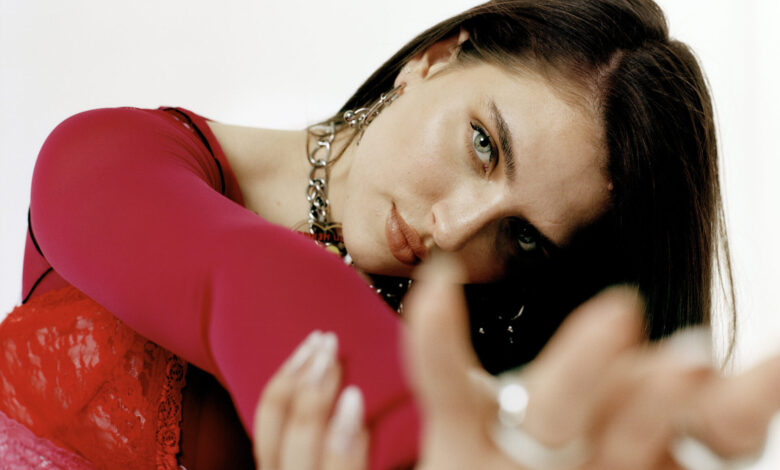 The artist that is due to represent the United Kingdom at the Eurovision Song Contest in Liverpool – Mae Muller has been enjoying some early commercial success in the UK music scene with early streaming numbers looking very promising!
A List at Capital
Capital Radio, who is the UK's leading commercial radio network a part of Global Player seems to have given the "I Wrote A Song" singer an early vote of confidence by immediately putting the song on their playlist for rotation.

Spotify streaming success
Following yesterday's (9th March) release of "I Wrote A Song", the 2023 UK entrant has clocked up 97,041 streams in one day. This is the first time a UK act has debuted in the UK Spotify Top 100! The song also sits at number 1 on iTunes with 468 sales in one day and sits in the Apple Music Top 100 also.
Mae Muller – I Wrote A Song
25-year old Mae Muller hails from London, the capital of the United Kingdom. She released her début single and 2021 and has been making waves on the UK music scenes ever since. For TaP Music, she is clearly an upcoming talent who deserves the chance to showcase her music on a bigger stage. The agency therefore selected her for Eurovision 2023, in collaboration with broadcaster BBC.
Do you like "I Wrote A Song" by Mae Muller? Let us know! Be sure to stay updated by following @ESCXTRA on Twitter, @escxtra on Instagram, @escxtra on TikTok and liking our Facebook page for the latest updates! Also, be sure to follow us on Spotify for the latest music from your favourite Eurovision acts. As well as YouTube to see our reactions to the news in the run up to the new Eurovision season.