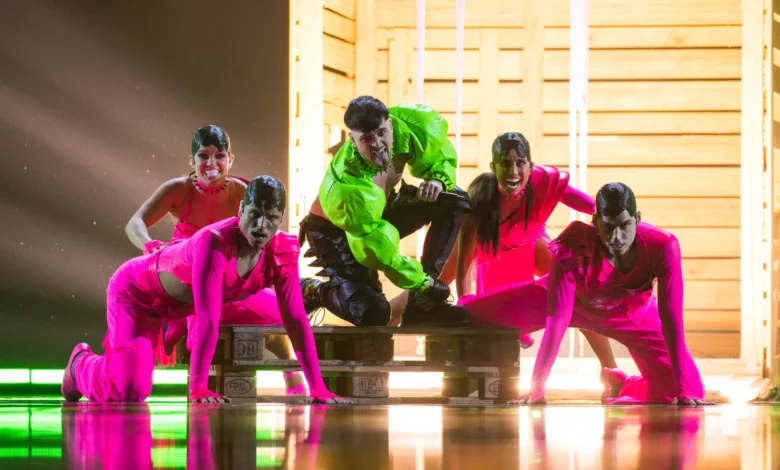 Last week on Saturday, every Eurovision fan was watching their TV or livestream to follow the exciting Grand Final. This week on Saturday, you can hopefully fill the post-Eurovision void a little by watching the livestream of Käärijä's homecoming concert on YLE's website!
When and how can you watch the concert?
Käärijä's first concert since Eurovision will take place in the Helsinki Ice Hall on Saturday the 20th of May (that's tomorrow!). Tickets for the show itself have already been sold out. It starts at 20:00 Helsinki time, so 19:00CET. According to the YLE website, the concert is expected to last 1 hour and 15 minutes. YLE Areena will be broadcasting the concert HERE.
Käärijä himself told YLE that "In Liverpool everyone got to see an absolutely fantastic and crazy Eurovision show. On Saturday, we will take over the Helsinki Ice Hall and raise the mood up to the ceiling." YLE has already teased that Käärijä's dancers from Eurovision will be joining him on the stage during the evening.
International success
The decision to make Käärijä's homecoming concert available worldwide is not surprising. First of all, Finnish broadcaster YLE always makes their Eurovision content very accessible for international fans who do not understand Finnish, for instance by providing their national final Uuden Musiikin Kilpailu with English commentary.
Asides from YLE themselves, Käärijä has gained a lot of international interest and success since the Eurovision final. He reached an impressive second place in the competition with his song "Cha Cha Cha", and won the televote with 376 points. In fact, Finland received 18 sets of 12 points, and was in the top 5 of every single country in the televote. Finland also won the first Semi-Final, which was entirely decided by televote, with 177 points.
This televoting success can be seen in this week following Eurovision: "Cha Cha Cha" has become the most streamed Finnish-language song on Spotify ever with 39 million streams. It has been in many viral charts on Spotify, as well as reaching a 6th place on the Official Charts in the UK, making this the first time ever for a song in Finnish to do so. Finally, Finland's Eurovision performance from the Grand Final has been viewed over 10 million times.
Will you be tuning in for Käärijä's concert? Let us know! Be sure to stay updated by following @ESCXTRA on Twitter, @escxtra on Instagram, @escxtra on TikTok and liking our Facebook page for the latest updates! Also, be sure to follow us on Spotify for the latest music from your favourite Eurovision acts, as well as YouTube to see interviews from the Eurovision Song Contest 2023!