Welcome to Xtra Insider, our new series which will give you an insight into how well each country was statistically likely to do this year, as well as what the team at ESCXTRA think of your favourite entries into (what would have been) this year's contest! Today, we analyse and review San Marino.

Yes, this year's contest has been cancelled…but that doesn't mean we can't love the songs! In this series, we'll review each and every entry that would have taken part in this year's Eurovision. On top of this, we're introducing a new analysis section in which we take a look into each country's history and how likely they would have been to do well this year. Our honest and brutal reviews and analysis will keep you entertained throughout what would've been the Eurovision season! We will also each give points using the usual Eurovision points system (12, 10, then 8 down to 1), and create an ESCXTRA leaderboard of the entries!
Today, we'll be giving analysis and reviews of the Sammarinese entry, 'Freaky!' by Senhit, from Isaac, Sean, Simon, Tim, Tom O and Tom R. Let's get started!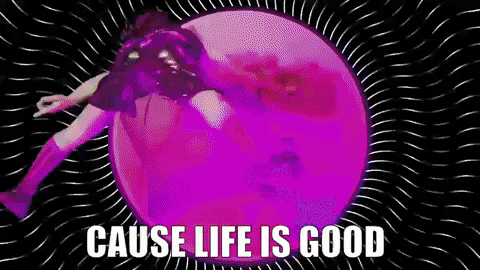 San Marino's history at Eurovision
Let's face it, the struggle has been real for San Marino. To date, they have participated in the Eurovision Song Contest 10 times. They debuted at the 2008 song contest, withdrew from the 2009 and 2010 contests, and resumed participation from 2011 onward. They have qualified for the final on two occasions.
Having failed to qualify in their first four attempts, San Marino qualified for the Eurovision final for the first time in 2014 with icon and legend Valentina Monetta. She represented San Marino in 2012, 2013 and 2014, making her the first singer to participate in three consecutive contests since Austria's Udo Jürgens back in the 60s. Of course, she then returned in 2017 and finished dead last, but let's not go into that…
But could the tide be changing for Eurovision's smallest participating nation? Last year saw SMRTV send another returning artist. Serhat, who represented San Marino in 2016, brought "Say Na Na Na" to Tel Aviv. Qualifying from his semi-final, he ended up finishing 19th at the Grand Final. Notably, he finished 10th with the televote. As this marked San Marino's best result to date, could 2020 have marked San Marino's move towards being the next Cyprus/Israel/Bulgaria? In a word, no.
This year's entry
This year saw the broadcaster opt for a different approach. Shortly after revealing Senhit's return to the contest, they announced a 'digital battle' between two entries. One was "Obsessed", a unusually slick and polished mid-tempo synth pop song, and the other was "Freaky! – exactly what you'd expect. It came as little surprise which song triumphed. "Freaky!" has a decent hook and is clearly a song Senhit will be able to perform with confidence live, and is a departure from her 2011 entry "Stand By". However, there were a number of issues with this in a competitive context…namely that it's all a bit…tired and dated in execution. At least "Stand By", though a 'ballad-by-numbers' in many respects, was produced to a much higher standard.
How does this kind of song tend to do in the contest?
"Freaky!" is certainly fun and energetic. The trio of Lithuania, Iceland and Russia bring what used to be considered 'novelty' entries and were popular contenders to win. Meanwhile, Azerbaijan and Latvia have similarly fun and cheeky songs. Where does this leave San Marino? In the semi final, most likely…
The Reviews
Isaac
This starts well, but in 10 seconds it starts to sound like Senhit is belching at me. This is a song with a lot of noise and no consistency of sound and it doesn't really do anything for me.
Sean
I have to be honest, when I first listened to the two songs that were in San Marino's mini NF, I did not vote for this one. However, all subsequent listens have helped me fall in love with this song. Message wise, it takes up the space that was left after Erika Vikman lost UMK, and who doesn't love a bit of disco. Performed well, this would get through semi 2.
Simon
Euro-disco and nothingness lyrics are a few decades too late, but fair play to Senhit for coming in to bat again. At least 'Freaky!' is one of those songs that doesn't really need to be sung. Are we sure Uncle Ralph had nothing to do with this?
Tim
When I first heard Freaky, I actually thought that this is such a bop. Personally, it's better than the other bops we have. The reason I have it a bit lower is because comparing it to the other bops we have, other songs stand out better. It's very mid-range, the problem with that is, it's not impactful enough for it to make a difference.
Tom O
Looks like San Marino was trying to follow the format of last year's 'Say Na Na Na' but I'm not convinced. 'Freaky' is a good effort and overall likeable disco song but for me it's not memorable or makes me want to listen on repeat. I think last year Serhat and the novelty of his song was what got it into the final.
Tom R
Freaky, freaky, freaky! This song is so fresh, so feel-good and really upbeat. It never fails to put a smile on my face and it does show San Marino are on the right track at "getting it right" in Eurovision. It would have been interesting to see how the music video would have translated onto the Eurovision stage, but this was a dark horse and I hope Senhit comes back next year with another banger!
Scores
Costa
4
Nick
8
Tim
4
Dominik
5
Riccardo
7
Tom O
6
Isaac
3
Rigmo
8
Tom R
10
Lisa
5
Rodrigo
7
Vincent
2
Luke
6
Sami
3
Wiv
1
Matt
4
Sean
10
Nathan P
3
Simon
1
Therefore, San Marino receives 97 points in total!
Leaderboard
San Marino kicks Poland at this very early stage from the top spot with a score of 97.
San Marino – 97
Poland – 76
Tomorrow, it will be the turn of Belgium to be reviewed. For now, take another listen to San Marino's entry below!
Do you agree with our reviews of San Marino? What are your thoughts on Freaky!?
Let us know in the comments below and on social media @ESCXTRA