Welcome to Xtra Insider, our new series which will give you an insight into how well each country was statistically likely to do this year, as well as what the team at ESCXTRA think of your favourite entries into (what would have been) this year's contest! Today, we analyze and review Armenia!
Yes, this year's contest has been cancelled…but that doesn't mean we can't love the songs! In this series, we'll review each and every entry that would have taken part in this year's Eurovision. On top of this, we're introducing a new analysis section in which we take a look into each country's history and how likely they would have been to do well this year. Our honest and brutal reviews and analysis will keep you entertained throughout what would've been the Eurovision season! We will also each give points using the usual Eurovision points system (12, 10, then 8 down to 1), and create an ESCXTRA leaderboard of the entries!
Today, we'll be giving analysis and reviews of the Armenian entry, Chains On You by Athena Manoukian, from Dominik, Isaac, Lisa, Luke, Nathan P and Simon. Let's get started!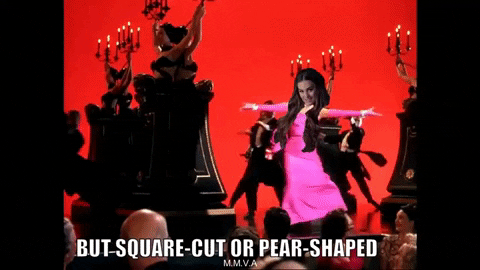 Armenia's history at Eurovision
Armenia was the first Caucasian country to enter Eurovision, in 2006. Their first entry, "Without Your Love" by André, an energetic, ethnic act, has the particularity to have both opened and closed the contest, being the first to perform in the unique semi-final, and the last to perform in the final. Qualifying with a 6th place, and ending up 8th in the Final, the song gave Armenia a banging debut that was followed by a string of Top 10 results. The 2010's showed a more contrasted Armenian record, with non-qualifications in 2011, 2018 and 2019, three right-hand-side positions (18th in 2017 and 2013) and three top 10 positions, all well-remembered among fans (7th in 2010 and 2016, and 4th in 2014 after being a season favourite).
This year's entry
As explained above, "Chains on You" comes after two years in a row of non-qualification for Armenia. It was selected during Depi Evratesil, thanks to a strong jury support and a third place with Armenian televoters. 7th song to be revealed in the 2020 season, in February, it was later heavily revamped into a version that was intended to compete in the contest, and which is reviewed in this article.
How does this kind of song tend to do in the contest?
Quite hard to tell, since that kind of song is quite rare. Performance-wise, a female singer who can own the stage, and with a staging from Sacha Jean-Baptiste, tends to do well in the contest. Song-wise, these hip-hop, trap beats with some rap work quite well with the televote (especially with a good staging, which is expected of SJB). The closest song sharing some of these elements would be "Soldi", which also did well with the juries. And more generally, these last few years, Armenia always did better with the more modern and unique songs and genres (2014/2016).
The Reviews
Dominik
The first version was a different world. I wasn't fan of the music or lyrics. Thank god they did a revamp. The revamp is something I could see myself listening to and not skipping after 5 seconds when it comes on randomly. Armenia can do better. Much better and I hope they will next year. As I said the revamp is worlds better than the first version but it wasn't very hard to improve the first version. Love the dance break tho!
Isaac
I'm not normally a fan of this type of music but there's a good sense of attitude here! The way Athena repeats the hook lines is rather hypnotic and very likely to get stuck in your head. Very solid effort from Armenia.
Lisa
This is the urban trash I gorge on! I didn't even need 'Chains On You' to be revamped. But wow it's enhanced the production even more. I love that Katy Perry 'Dark Horse' vibe running through it. There's so many layers, between the latin trap castanets and the dubstep breakdown. That's before we get onto those lyrics. Some of the most provocative, that makes Paul Oscar look like a shrinking violet. Armenia can hurt the top of my ranking!
Luke
Feeling a little like Athena has used her chains to strap me down to a chair and is forcing me to listen to this. After the revamp, it was acceptable…but this is very basic, I get nothing out of this and fear Europe probably would have felt the same.
Nathan P
If the revamp had not happened, then I would have given this a 7.5-8. I felt that the original sounded quite empty. But the added modern production and the slight hint of Rosalia's flamenco claps added the textures and flavours that this song deserved. The last minute is outstanding and far more Armenian sounding than Srbuk was or the original ever was
Simon
Utter nonsense, but cannily constructed and more modern than just about any other up-tempo urban effort Eurovision has seen. What we would have given to see how this would have been staged, and if it could be pulled off. Regardless, it sure grabs the attention.
Scores
| | | | | | |
| --- | --- | --- | --- | --- | --- |
| Costa | 12 | Nick | 2 | Tim | 8 |
| Dominik | 6 | Riccardo | 8 | Tom O | 4 |
| Isaac | 6 | Rigmo | 7 | Tom R | 1 |
| Lisa | 12 | Rodrigo | 8 | Vincent | 6 |
| Luke | 3 | Sami | 3 | Wiv | 7 |
| Matt | 4 | Sean | 7 |  |  |
| Nathan P | 10 | Simon | 6 |  |  |
Therefore, Armenia scores 120 points in total!
Leaderboard
Armenia reaches eighth place, just missing out to Romania, with a score of 120.
Bulgaria – 163
Russia – 156
Israel – 148
Serbia – 139
Ukraine – 135
Norway – 134
Romania – 121
Armenia – 120
Australia – 117
Austria – 111
Belgium – 109
Czech Republic – 104
Cyprus – 97
San Marino – 97
Albania – 97
Moldova – 82
Poland – 76
Georgia – 72
Slovenia – 53
Tomorrow, it will be the turn of the United Kingdom to be reviewed. For now, take another listen to Armenia's entry below!
Do you agree with our reviews of Armenia? What are your thoughts on Chains On You?
Let us know in the comments below and on social media @ESCXTRA