Welcome to Xtra Insider, our new series which will give you an insight into how well each country was statistically likely to do this year, as well as what the team at ESCXTRA think of your favourite entries into (what would have been) this year's contest! Today, we analyze and review Ireland!
Yes, this year's contest has been cancelled…but that doesn't mean we can't love the songs! In this series, we'll review each and every entry that would have taken part in this year's Eurovision. On top of this, we're introducing a new analysis section in which we take a look into each country's history and how likely they would have been to do well this year. Our honest and brutal reviews and analysis will keep you entertained throughout what would've been the Eurovision season! We will also each give points using the usual Eurovision points system (12, 10, then 8 down to 1), and create an ESCXTRA leaderboard of the entries!
Today, we'll be giving analysis and reviews of the Irish entry, Story of My Life by Lesley Roy, from Luke, Nick, Rigmo, Sean, Simon and Tom R. Let's get started!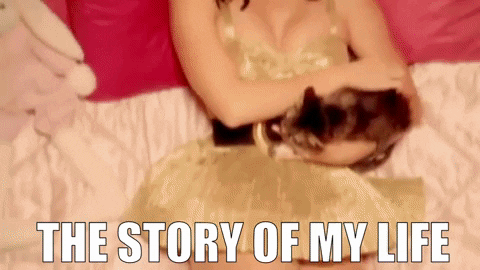 Ireland's history at Eurovision
We don't really need to go into Ireland's history at the contest because it's the most basic Eurovision-related pub quiz question that Ireland has one the contest the most times out of any country – with seven wins. That's right, seven whole wins. That's more than Sweden, Sweden. However, don't get too excited. This was back when it was 100% jury vote that determined the winner, and it was over 20 years ago. Oh, and they also gave us the most iconic interval performance BLLPP (Before Love Love, Peace Peace) in the form of Riverdance.
This year's entry
Lesley Roy was internally-selected by Irish broadcaster RTÉ, with the entry being revealed on March 5th. Lesley produced the song herself, alongside a team of co-writers from Nashville, USA – Robert Marvin, Catt Gravitt and Tom Shapiro. Lesley wanted to bring an encouraging uptempo song around overcoming your diffculties and getting back up again. As such, the production features some classic mid-noughties pop-rock production, harking back to the earlier work of P!nk and Kelly Clarkson. The song was one of the most up-tempo and positive entries of the 2020 contest, which was mirrored by the colourful music video. The song was due to perform in the first half of the first semi-final on May 12th.
How does this kind of song tend to do in the contest?
In a word, poorly. This was in the 'semi of death'. With the likes of 'Feker Libi', 'Move', 'Cleopatra' and 'Uno' occupying the feel-good uptempo space, would this have been able to qualify? The last Eurovision song we can think of that had a similar style to this was Ireland 2016, which didn't qualify. Let's remind ourselves, shall we?
The Reviews
Luke
All I can say is that I'm in utter shock. Ireland, WHERE have you been hiding this woman?!? It's an absolute travesty that she was not considered earlier and that now she won't be going – anyone who has every felt even the slightest bit different can easily relate to this, and they've got just the right balance; it's not too in your face but the message is still strong.
Nick
Ireland have made a jump in time. From the 90s track reminiscing the 50s, we now have the early 00s, reminding us of the 80s. Thankfully, I very much approve of this throwback to the old P!nk, early Katy Perry and all the girl rock we saw in those days. Brings me back to my childhood. I just hope Lesley learns not to pull a face as if she needs to… you know.
Rigmo
Take two cups of Katy Perry, add four spoons of Avril Lavigne and mix it all up in a bowl made in 2008 and you have yourself a brand new Irish entry! It's actually okay, I just can't get over how much this sounds like your mom entering the school band contest with a song she wrote 18 years ago!
Sean
This brought back so many repressed memories of me being 11 years old and cranking up the radio witth the window down. This harkens back to Demi Lovato's "Really Don't Care" in 2014 but somehow still better. And it isn't like music like this still isn't being made. It's so much fun and I will defend this song from any slander.
Simon
High energy but predictable and rather short of imagination. A song at this pitch and tempo needs a very capable vocalist; maybe pull it down a few semitones?
Tom R
This is so 00s and I LOVE IT! I've grown up with music and the bubblegum pop sound will always be a favourite of mine. It reminds me of the summers of yesteryear, riding along in the car with my parents rocking out to a NOW! compilation album. It's like Carly Rae Jepsen's "Call Me Maybe" reimagined and I love it! Such a strong entry, one of my favourites this year.
Scores
| | | | | | |
| --- | --- | --- | --- | --- | --- |
| Costa | 5 | Nick | 10 | Tim | 10 |
| Dominik | 8 | Riccardo | 7 | Tom O | 10 |
| Isaac | 6 | Rigmo | 6 | Tom R | 8 |
| Lisa | 8 | Rodrigo | 6 | Vincent | 7 |
| Luke | 12 | Sami | 5 | Wiv | 4 |
| Matt | 4 | Sean | 12 |  |  |
| Nathan P | 6 | Simon | 2 |  |  |
Therefore, Ireland scores 136 points in total!
Leaderboard
Ireland reaches a very respectable fifth place with a score of 136.
Bulgaria – 163
Russia – 156
Israel – 148
Serbia – 139
Ireland – 136
Ukraine – 135
Norway – 134
Romania – 121
Armenia – 120
United Kingdom – 120
Australia – 117
Netherlands – 113
Austria – 111
Belgium – 109
Czech Republic – 104
Cyprus – 97
San Marino – 97
Albania – 97
Moldova – 82
Poland – 76
Georgia – 72
Slovenia – 53
Tomorrow, it will be the turn of Malta to be reviewed. For now, take another listen to the Irish entry below!
Do you agree with our reviews of Ireland? What are your thoughts on Story of My Life?
Let us know in the comments below and on social media @ESCXTRA