Welcome to Xtra Insider, our new series which will give you an insight into how well each country was statistically likely to do this year, as well as what the team at ESCXTRA think of your favourite entries into (what would have been) this year's contest! Today, we analyze and review Italy!
Yes, this year's contest has been cancelled…but that doesn't mean we can't love the songs! In this series, we'll review each and every entry that would have taken part in this year's Eurovision. On top of this, we're introducing a new analysis section in which we take a look into each country's history and how likely they would have been to do well this year. Our honest and brutal reviews and analysis will keep you entertained throughout what would've been the Eurovision season! We will also each give points using the usual Eurovision points system (12, 10, then 8 down to 1), and create an ESCXTRA leaderboard of the entries!
Today, we'll be giving analysis and reviews of the Italian entry, Fai Rumore by Diodato, from Lisa, Matt, Rigmo, Rodrigo, Sami and Vincent. Let's get started!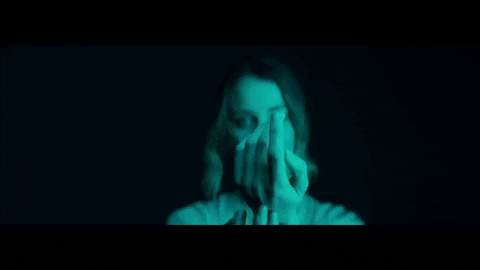 Italy's history at Eurovision
Italy debuted in the contest when it all started back in 1956. Their music competition tradition with Sanremo even led to the Eurovision Song Contest. RAI also managed to win the contest twice, in 1964 and 1990. They haven't been all that loyal to the contest, though. They've had several stints of absence, most notably from 1998 to 2010. Ever since, they've been back and they've done it with some decent results. Twice they came close to winning, in 2011 and 2019, with Azerbaijan and The Netherlands preventing us from going back to Italy.
This year's entry
Italy once again selected the winner of the Festival di Sanremo to represent them in Rotterdam. Diodato was the lucky one with his Fai Rumore. Unlike previous Italian entries, it has not immediately gained a status as fan favourite. Italians themselves are however really fond of this song. It was even one of the songs that was sung from the city balconies during the Coronavirus. The song is a classic Italian ballad, where Diodato's voice is the thing that pierces through everything to try and leave a mark on you which lasts longer than three minutes.
How does this kind of song tend to do in the contest?
As a Big Five member, Italy is truly unique. They constantly perform well in the Eurovision Song Contest. Male ballads with a strong voice, melody and message usually give Italy a top ten result. Recent examples of those include Marco Mengoni in 2013 and just two years ago, Fabrizio Moro and Ermal Meta.
The Reviews
Lisa
This should have been 'Andromeda'. Now that I would go and sing from the windows! However I appreciate this holds more meaning, given what has happened in Italy since Sanremo. Also knowing we have to avoid everything and everyone now. Many will find it moving, I just don't connect to male ballads like other people do.
Matt
Stunning. This vocal is on-point! Italy have been doing well in the contest recently and Diodato would have continued this strong run. Hold my Peroni whilst I cry in Italian.
Rigmo
I sat through all of Sanremo 2020 and all I have to show for it is regret and a lack of opinion over this song. If you searched for "Sanremo music" this is the first thing that should pop up as it perfectly encapsulates the hordes of men being sad while singing. Then again, If my video looked like it was color graded with weeks old urine, I would be pretty sad, too.
Rodrigo
As is usual, Italy is blessed with having a number of superb entries to choose from. And boy, did they get it right. Fai Rumore is, in a nutshell, perfect. Italy by the numbers, masterful performance, splendid lyrics. Italy knows where their strenghts lie and they exploit them. Can't wait for that elusive third victory that takes us all back to Italy for the first time in so, so long…
Sami
Italy has been overrated country for many years and this year is not an exception. It's bland, boring and too much of a safe choice for Italy. Diadato is lovely, but he should not be afraid to take some risks.
Vincent
During Sanremo week, I wasn't particularly fan of this song, but it grew on me and I was rooting for Diodato during the superfinal. It's not as good as the last two Italian attempts, but it has more punch than I originally thought, it sounds very Italian, and it has some beautiful lyrics. In my top entries this year.
Scores
| | | | | | |
| --- | --- | --- | --- | --- | --- |
| Costa | 8 | Nick | 6 | Tim | 6 |
| Dominik | 10 | Riccardo | 10 | Tom O | 7 |
| Isaac | 8 | Rigmo | 7 | Tom R | 8 |
| Lisa | 1 | Rodrigo | 12 | Vincent | 8 |
| Luke | 8 | Sami | 2 | Wiv | 8 |
| Matt | 7 | Sean | 5 |  |  |
| Nathan P | 2 | Simon | 6 |  |  |
Therefore, Italy scores 129 points in total!
Leaderboard
Italy enters the top 10 of our leaderboard, with a score of 129.
Bulgaria – 163
Russia – 156
Malta – 154
Israel – 148
Serbia – 139
Ireland – 136
Ukraine – 135
Norway – 134
Italy – 129
Romania – 121
Armenia – 120
United Kingdom – 120
Australia – 117
Netherlands – 113
Austria – 111
Belgium – 109
Czech Republic – 104
Cyprus – 97
San Marino – 97
Albania – 97
Moldova – 82
Poland – 76
Georgia – 72
Slovenia – 53
Tomorrow, it will be the turn of Spain to be reviewed. For now, take another listen to the Italian entry below!
Do you agree with our reviews of Italy? What are your thoughts on Fai Rumore?
Let us know in the comments below and on social media @ESCXTRA