Welcome to Xtra Insider, our new series which will give you an insight into how well each country was statistically likely to do this year, as well as what the team at ESCXTRA think of your favourite entries into (what would have been) this year's contest! Today, we analyze and review Germany!
Yes, this year's contest has been cancelled…but that doesn't mean we can't love the songs! In this series, we'll review each and every entry that would have taken part in this year's Eurovision. On top of this, we're introducing a new analysis section in which we take a look into each country's history and how likely they would have been to do well this year. Our honest and brutal reviews and analysis will keep you entertained throughout what would've been the Eurovision season! We will also each give points using the usual Eurovision points system (12, 10, then 8 down to 1), and create an ESCXTRA leaderboard of the entries!
Today, we'll be giving analysis and reviews of the German entry, Violent Thing by Ben Dolic, from Luke, Nick, Rigmo, Sami and Simon. Let's get started!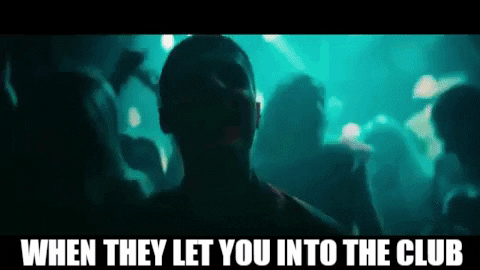 Germany's history at Eurovision
A member of the Big 5, Germany is the country with the highest number of Eurovision participations. In fact, it only missed out oon participating only once in 1996 since the start for a total of 63 appearances at the contest. The country won the contest on two occasions in 1982 with Nicole's "Ein bisschen Frieden" and in 2010 with Lena's "Satellite". They have also enjoyed several other podium finishes throughout the decades with six second places and five third place finishes. The 1980s were a particularly successful era for Germany with one victory and four second places between 1980 and 1987. Following a victory in 2010 and two other top 10 finishes, Germany has struggled to acheive good results in the past decade finishing dead last with null points in 2015 with Ann Sophie, last in 2016 with Jamie-Lee and second to last in 2017 with Levina. Michael Schulte briefly turned the fortunes around finishing 4th in 2018 but S!sters couldn't continue the trend and finished 25th again.
This year's entry
This year Germany had scrapped its traditional televised national final "Unser song für…" and instead internally selected 22-year old Ben Dolic as their representative with the song "Violent Thing". Originally from Slovenia, Dolic came to prominence in Germany when he finished second in the show The Voice of Germany in 2018. He had previously attempted to represent his homeland taking part to EMA in 2016 with the group D Base.
How does this kind of song tend to do in the contest?
Looking at Germany's successful entries in the past decades, the country did best with pop entries like "Satellite" although the genre also brought disappointing results like Levina is 2017. However, Ben's uptempo song could have also been the key to the return to succss as Luca Hänni had been for Switerland in 2019.
The Reviews
Luke
Very strange to see a 12 year old sing about violence but anyway…the amazing thing about this, and the reason Germany would've done so well with it, is that this doesn't SOUND like a Eurovision song – it sounds like anything you'd hear currently on the radio. I could've seen this being easily top 3 in Rotterdam.
Nick
No, this is not their best entry ever. But their most current and chart friendly one for sure! I love it, and Milanov just guarantees quality in this case. This works… now I want to see this staged properly.
Rigmo
Normally, A violent thing in a club is just an excuse for more buncers to show up, but this just makes me want to bounce up and down and dance! Catchy, energetic and sung by someone that sounds fresh out of JESC. What more could you ask for?
Sami
Germany has been my favourite countries in 2000s and after last year's flop, they are back with a banger! I love the androgynous look and this is what the modern Eurovision needs.
Simon
Basic, but catchy! Musically it has already played all its cards before the half way point, so would have needed some impressive staging to keep people's attention.
Scores
| | | | | | |
| --- | --- | --- | --- | --- | --- |
| Costa | 7 | Nick | 10 | Tim | 8 |
| Dominik | 8 | Riccardo | 10 | Tom O | 8 |
| Isaac | 3 | Rigmo | 10 | Tom R | 12 |
| Lisa | 5 | Rodrigo | 10 | Vincent | 8 |
| Luke | 10 | Sami | 8 | Wiv | 3 |
| Matt | 7 | Sean | 4 |  |  |
| Nathan P | 8 | Simon | 3 |  |  |
Therefore, Germany scores 142 points in total!
Leaderboard
Germany just squeezes into our top 5 with a score of 142.
Bulgaria – 163
Russia – 156
Malta – 154
Israel – 148
Germany – 142
Serbia – 139
Ireland – 136
Ukraine – 135
Norway – 134
Italy – 129
Romania – 121
Armenia – 120
United Kingdom – 120
Australia – 117
Netherlands – 113
Austria – 111
Belgium – 109
North Macedonia – 107
Czech Republic – 104
Spain – 100
Cyprus – 97
San Marino – 97
Albania – 97
Moldova – 82
Poland – 76
Georgia – 72
Slovenia – 53
Tomorrow, it will be the turn of Belarus to be reviewed. For now, take another listen to the German entry below!
Do you agree with our reviews of Germany? What are your thoughts on Violent Thing?
Let us know in the comments below and on social media @ESCXTRA