Welcome to Xtra Insider, our new series which will give you an insight into how well each country was statistically likely to do this year, as well as what the team at ESCXTRA think of your favourite entries into (what would have been) this year's contest! Today, we analyze and review Latvia!
Yes, this year's contest has been cancelled…but that doesn't mean we can't love the songs! In this series, we'll review each and every entry that would have taken part in this year's Eurovision. On top of this, we're introducing a new analysis section in which we take a look into each country's history and how likely they would have been to do well this year. Our honest and brutal reviews and analysis will keep you entertained throughout what would've been the Eurovision season! We will also each give points using the usual Eurovision points system (12, 10, then 8 down to 1), and create an ESCXTRA leaderboard of the entries!
Today, we'll be giving analysis and reviews of the Latvian entry, Still Breathing by Samanta Tīna, from Costa, Lisa, Rigmo, Rodrigo, Vincent and Wiv. Let's get started!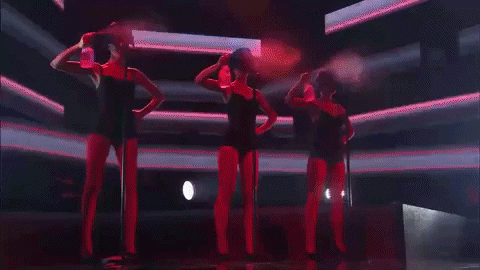 Latvia's history at Eurovision
Making their first appearance in Stockholm in 2000, Latvia was the last of the Baltic nations to join Eurovision. Their first appearance proved a success – Brainstorm brought home a third place finished for Latvia with their song, "My Star". This top 3 finish was followed in quick success by the nation's first and only win to date in 2002 with Marie N's "I Wanna". Since their win, Latvia have had a shaky track record of results. They found themseleves on a run of non-qualifications between 2009 and 2014, returning to the final in 2015 with Aminata's "Love Injected" – Latvia's best result of the 2010s. Latvia haven't made a final since 2017, and this year looked to be on track to be a borderline qualifier.
This year's entry
Samanta Tīna was chosen to represent Latvia in Rotterdam this year after winning Supernova at the start of February. One of the first entries to be selected, "Still Breathing" fought off competition from Eurovision 2014's Katrina Dimanta and ANNNA with her "Polyester" T-shirts. The song was also written by a well-known name in the Eurovision world, Aminata Savadogo, who, as mentioned, brought Latvia their best result of the 2010s with "Love Injected".
How does this kind of song tend to do in the contest?
Female solo artists don't always prove to be a winning formula for Latvia with only two out of Latvia's 10 finalists in Eurovision history being solo female artists – Marie N (2002) and Aminata (2015). In recent years, solo females such as Laura Rizzotto and Anmary have failed to make the final for the former Soviet nation. In musical styles, the closest Eurovision song I can compare this to is Poland's "My Słowianie – We Are Slavic" from 2014, which finished in 14th place. Was this a potential good omen for Latvia?
The Reviews
Costa
A concept: a national final veteran returning to a selection with their best song so far and winning. It's a shame this barely every happens, but SamTīna has proven that it can, in fact, be done. "Still Breathing" is a welcome return to the abrasive and high-impact electronica that I love from Latvia. If anything this proves that Aminata should always have a hand in everything Latvia sends. Thank you for coming to my TED Talk.
Lisa
Nothing sums up Samanta's colourful collection of Eurovision attempts better than the lyric "life is music, I am a composer!" Finally she achieved her moment and what a song to do it with. Why have one genre, when you can have all of them! That dubstep breakdown will cure any virus once injected in my veins. This is more than just a song of empowerment, it's the empowerment of Samanta overcoming her national final hurdles and how she is very much, 'Still Breathing'.
Rigmo
The chorus sounds like two vuvuzelas trying to either fight or have sex and Samanta moves around like me after finding out I have a spider stuck in my hair, but somehow it all works? It's so bonkers that I love it
Rodrigo
Whatever she's on, I want to be on as well. Feel as though Samanta Tina is way better than this exercise in how repetitive you can be and get away with it. I can listen to it as much as you want, but it really does nothing for me. Once it's gone, it's gone and it's almost a relief.
Vincent
This song is, surprisingly, a mess that kinda works. You don't really know what to expect when you come in, but the bumpy ride is more enjoyable than I thought. The electronic sound, the rapping part, and the drop! Aminata's done the job again, and the title and meaning of the song is well-shown with the heavy, oppressive atmosphere of the song and the strain put on Samantha's breath.
Wiv
This is the kind of quirky song I love! Her voice is really cool, and I can very easily picture losing it on the dance floor to this! I can't stop smiling when I listen to it, which is a good sign. I'd have loved to see how this would have done in Rotterdam, but as we'll never know I'll just settle for being happy we can dance to it!
Scores
| | | | | | |
| --- | --- | --- | --- | --- | --- |
| Costa | 7 | Nick | 5 | Tim | 6 |
| Dominik | 7 | Riccardo | 1 | Tom O | 6 |
| Isaac | 10 | Rigmo | 8 | Tom R | 1 |
| Lisa | 12 | Rodrigo | 2 | Vincent | 7 |
| Luke | 8 | Sami | 4 | Wiv | 3 |
| Matt | 10 | Sean | 12 |  |  |
| Nathan P | 10 | Simon | 2 |  |  |
Therefore, Latvia scores 121 points in total!
Leaderboard
Latvia ties with Romania as both have a score of 121! Using the standard Eurovision tiebreaker rules, we look at which country received the most 12 points. This is Latvia, with two sets of 12 points whilst Romania only received one. Therefore, Latvia beats Romania and gets 12th place!
Bulgaria – 163
Russia – 156
Malta – 154
Israel – 148
Germany – 142
Serbia – 139
Denmark – 136
Ireland – 136
Ukraine – 135
Norway – 134
Italy – 129
Latvia – 121
Romania – 121
Armenia – 120
United Kingdom – 120
Australia – 117
Netherlands – 113
Austria – 111
Belgium – 109
North Macedonia – 107
Czech Republic – 104
Spain – 100
Cyprus – 97
San Marino – 97
Albania – 97
Moldova – 82
Belarus – 81
Poland – 76
Georgia – 72
Slovenia – 53
Tomorrow, it will be the turn of Iceland to be reviewed. For now, take another listen to the Latvian entry below!
Do you agree with our reviews of Latvia? What are your thoughts on Still Breathing?
Let us know in the comments below and on social media @ESCXTRA