Welcome to Xtra Insider, our new series which will give you an insight into how well each country was statistically likely to do this year, as well as what the team at ESCXTRA think of your favourite entries into (what would have been) this year's contest! Today, we analyze and review Sweden!
Yes, this year's contest has been cancelled…but that doesn't mean we can't love the songs! In this series, we'll review each and every entry that would have taken part in this year's Eurovision. On top of this, we're introducing a new analysis section in which we take a look into each country's history and how likely they would have been to do well this year. Our honest and brutal reviews and analysis will keep you entertained throughout what would've been the Eurovision season! We will also each give points using the usual Eurovision points system (12, 10, then 8 down to 1), and create an ESCXTRA leaderboard of the entries!
Today, we'll be giving analysis and reviews of the Swedish entry, Move, from Dominik, Luke, Rodrigo, Sean, Tim and Wiv. Let's get started!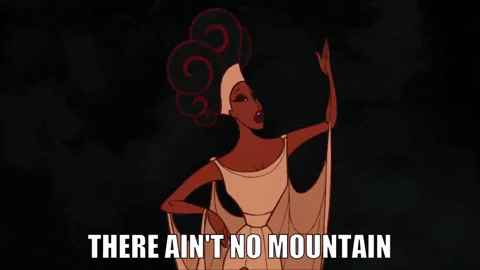 Sweden's history at Eurovision
The second most successful Eurovision country, Sweden first joined Eurovision in 1958 and has since taken part to 59 contests. The only years were the country did not participate were 1964, 1970 and 1976. Their participation at the contest has been incredibly successful, finishing in the top five a whooping 25 times, including six wins, in 1974, 1984, 1991, 1999, 2012 and 2015. Two of their wins include songs that ended up being incredibly successful beyond the contest, namely "Waterloo" by ABBA in 1974 and "Euphoria" by Loreen in 2012. Sweden only ever missed out on being in the grand final once, in 2010, narrowly missing out by 5 points. Since then, however, Sweden only missed out on placing in the top 10 once in 2013. The rest of the decade, Sweden's record shows two victories, two third places, three fifth places and one seventh place, earning the rightful reputation of being a Eurovision powerhouse.
This year's entry
Following a tradition that dates back to 1959, Sweden picked their entrant for Rotterdam through the five-week long televised and highly-successful show Melodifestivalen. Following four semi-finals and a second chance show, it was The Mamas with their gospel-pop song "Move". They won the show defeating 27 other entrants and beating runner-up Dotter by a single point. The Mamas are no stranger to the Eurovision world as on 2019 they provided backing vocals to 2019 entrant John Ludvik.
How does this kind of song tend to do in the contest?
Sweden has been doing very well with juries lately and this song also has the potential to do that. This is especially considering the success with them of John Lundvik and of Cesar Sampson on 2018. However, considering the lack of success in televoting of the past couple of years, this song may have also struggled to score well in the televote. Whether it was able to keep up Sweden's impressive placing record, would have depended largely on how the song was received by the jury.
The Reviews
Dominik
QUEENS! What else is there to say. They are talented af, total sweethearts and they work perfectly together on stage. I'm still so proud of them for how far they have come in such a short time and I'm so excited to see and hear more from them. Their talent and positivity is what I need in my life!
Luke
Very happy to see Sweden finally "Move" (LOL DID YOU SEE WHAT I DID THERE) away from the bland male pop song – my review for Sweden last year specifically asked for this! This is so soulful and cheerful, how can you not feel totally uplifted by their energy?
Rodrigo
Wish this had come yesterday so that we could have said 'happy Mamas day!', but hey ho… Even if Move could have easily fallen into the been there, head that pocket it still manages to stand out and be very uplifting. The Mamas work amazingly well on stage and they always leave you wanting more. Whilst this was not my obvious Melfest choice, still very pleased that Sweden went for it. Love every minute of it every time.
Sean
Yes. Just yes. A million times yes. While almost the whole fan community had latched onto Dotter, I was still firmly Team Mamas. A friend of mine called this the John Lundvik sequel, but if the Angry Birds franchise taught us anything, its that the sequel can be better than the original. And this is by leagues.
Tim
I never thought that a song that opened Melodifestivalen would ever win again. It turns out that you can easily dream. The Mamas gave us what we have been craving for Sweden in such a long time, and they have succeded in doing that. The fact that they manage to get their own chance in the spotlight is amazing, and so is the song with its uplifting message. I hope that The Mamas compete in Melodifestivalen next year and I hope they get their chance to represent Sweden.
Wiv
It's not that I don't like this kind of music, cuz I do. It's not that I don't like their voices, cuz I do. It's just that I struggle with this sort of highly polished, almost "too perfect to be real" production. Also, in the build-up to the chorus, for some reason, there is something that just grinds on my nerves. Sorry, neighbours!
Scores
| | | | | | |
| --- | --- | --- | --- | --- | --- |
| Costa | 7 | Nick | 12 | Tim | 10 |
| Dominik | 12 | Riccardo | 10 | Tom O | 12 |
| Isaac | 6 | Rigmo | 5 | Tom R | 12 |
| Lisa | 6 | Rodrigo | 8 | Vincent | 7 |
| Luke | 12 | Sami | 7 | Wiv | 4 |
| Matt | 12 | Sean | 12 |  |  |
| Nathan P | 6 | Simon | 4 |  |  |
Therefore, Sweden scores 164 points in total!
Leaderboard
We have a new winner! Sweden rockets to the top of our leaderboard and just beats Bulgaria by 1 point, with 164 points.
Sweden – 164
Bulgaria – 163
Iceland – 162
Russia – 156
Malta – 154
Switzerland – 151
Israel – 148
Germany – 142
Serbia – 139
Denmark – 136
Ireland – 136
Ukraine – 135
Norway – 134
Italy – 129
Latvia – 121
Romania – 121
Armenia – 120
United Kingdom – 120
Australia – 117
Netherlands – 113
Austria – 111
Belgium – 109
North Macedonia – 107
Czech Republic – 104
Spain – 100
Cyprus – 97
San Marino – 97
Albania – 97
Finland – 95
Estonia – 93
Moldova – 82
Belarus – 81
Poland – 76
Georgia – 72
France – 70
Slovenia – 53
Tomorrow, it will be the turn of Portugal to be reviewed. For now, take another listen to the Swedish entry below!
Do you agree with our reviews of Sweden? What are your thoughts on Move?
Let us know in the comments below and on social media @ESCXTRA