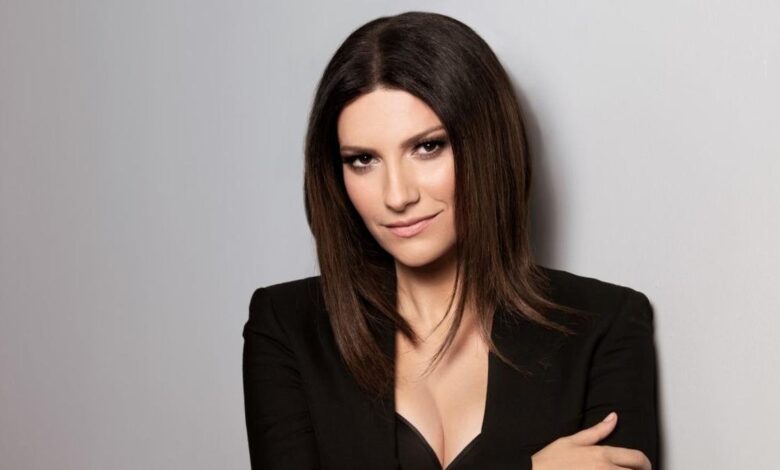 Laura Pausini is one of the contenders to host the Eurovision Song Contest 2022 in Turin, Corriere dello Sport claims. According to the Italian newspaper, broadcaster RAI is looking for an internationally well-known celebrity to host the contest next year.
Laura Pausini – the biggest name Italy has to offer?
Corriere dello Sport calls Laura Pausini the biggest Italian singer with worldwide fame and that's not a false claim. The 47-year old first rose to fame back in 1993 at the Festival di Sanremo. There, she won the newcomers' section with La Solitudine. The single went on to top charts in Italy, Belgium and the Netherlands. A year later, Strani Amori placed third in the Big Artists category of Sanremo.
In her career, she's sold millions of copies of her albums and singles worldwide. She has recorded songs in Italian, English, French, Catalan and Spanish. It is no surprise that Spain is one of the countries where Pausini is most popular, also featuring as a coach on La Voz. Just last year, Laura Pausini won the Golden Globe for Best Original Song. She won the award for Io sì (Seen), a collaboration with Diane Warren. By winning the award, Pausini joins a list of legendary winners, such as This Is Me from The Greatest Showman and Shallow by Lady Gaga and Bradley Cooper.
With Laura e Paola, Laura Pausini landed her first TV presenting gig back in 2016. Despite only lasting for three episodes on RAI Uno, Pausini won an award as TV Revelation of the Year for her work there.
Who are the current frontrunners?
Back in August, Italian media reported on several names as potential frontrunners for the hosting gig next May. Former X Factor host and new RAI addition Alessandro Cattelan was one of the first names on people's lips. Joining him would be social media personality Chiara Ferragni.
The third name media have been suggesting as potential host for Eurovision 2022 in Turin is Mika. The Lebanese-British singer has had a TV career in Italy for almost a decade now, so wouldn't be an odd choice, especially if RAI are looking for someone with an international profile. However, the singer's management soon denied the rumours. That shouldn't be a major surprise, looking at the fact that MIKA has made disparaging comments about Eurovision in the past.
Who would you like to see host Eurovision 2022? Let us know! Be sure to stay updated by following @ESCXTRA on Twitter, @escxtra on Instagram and liking our Facebook page for the latest updates! Also, be sure to follow us on Spotify and YouTube to see our reactions to the news in the run up to the 2022 national final season!