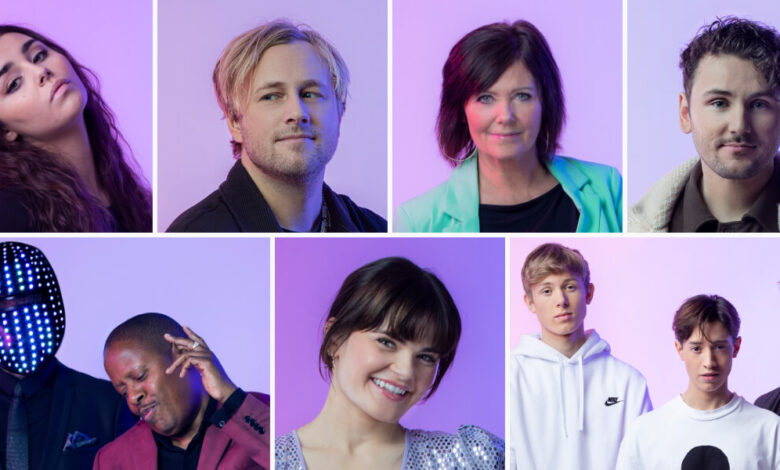 Norwegian broadcaster NRK has released the first seven songs of this year's edition of Melodi Grand Prix. The first semi-final of Norway's national selection is bound to take place this Saturday on January 14th.
Amongst the released songs, there are some well known artists that Eurovision fans might remember from previous editions. For instance, Norway's 2017 DJ'ing representative JOWST is ready to grab another moment on to the big stage with a different singer, Byron Williams Junior. Kate Gulbrandsen (1987) aims for a classy comeback, and MGP 2020 winner Ulrikke gives all she's got to finally represent Norway after the contest's cancellation that year.
Last year, MGP had a format with pre-qualified finalists and semifinals alongside those. That has been scrapped for this year. Now, we have three semifinals and one big final. The Grand Final will take place on February 4th.
The following songs will be competing in the first semi-final this Saturday:
Ulrikke — "Honestly"
Eirik Næss — "Wave"
Kate Gulbrandsen — "Tårer i paradis" (Tears in paradise)
Rasmus Thall — "TRESKO" (CLOGS)
Alessandra Mele — "Queen of Kings"
Jowst & Byron Williams Jr — "Freaky for the Weekend"
Umami Tsunami — "Geronimo"
What is your favorite semi-final 1 song from MGP this year? Let us know on social media by following @escxtra on Twitter, @escxtra on Instagram, @escxtra on TikTok and liking our Facebook page for the latest updates! Also, be sure to follow us on Spotify for the latest music from your favourite ESC and JESC acts.