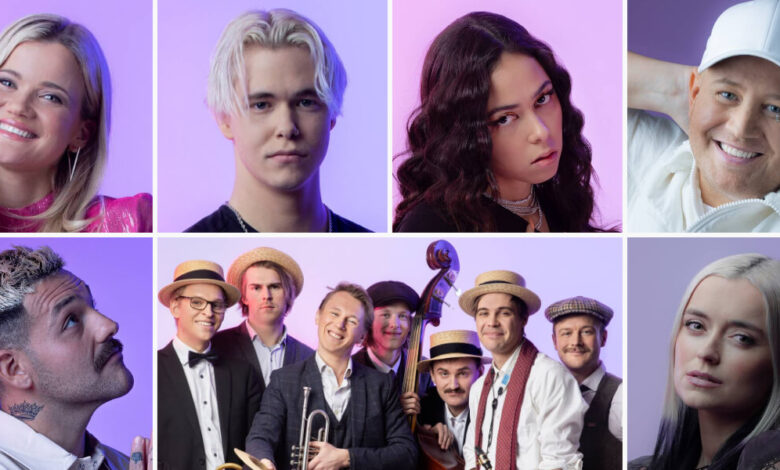 Norwegian broadcaster NRK has released seven songs due to compete in the second-semi final of this year's edition of Melodi Grand Prix. The next semi-final of Norway's national selection is due to take place this Saturday on January 21st.
Amongst the released songs, there are some well known artists that Eurovision fans might remember from previous editions. For instance, Elsie Bay competed in Melodi Grand Prix 2021 and placed in the top 4 with "Death Of Us". Alejandro Fuentes also competed in Melodi Grand Prix back in 2018 with the song "Tengo Otra".
Last year, MGP had a format with pre-qualified finalists and semi-finals alongside those. That has been scrapped for this year. Now, we have three semifinals and one Grand Final, which will take place on February 4th.
The following songs will be competing in the first semi-final this Saturday:
Alejandro Fuentes — "Fuego"
Bjørn Olav — "Turn Off My Heart"
Ella — "Waist"
Elsie Bay — "Love You In a Dream"
Jone — "Ekko Inni Meg" (Echo inside me)
Sandra Lyng — "Drøm D Bort" (Dream it away)
Swing'it — "Prohibition"
What is your favourite semi-final 2 song from MGP this year? Let us know on social media by following @escxtra on Twitter, @escxtra on Instagram, @escxtra on TikTok and liking our Facebook page for the latest updates! Also, be sure to follow us on Spotify for the latest music from your favourite ESC and JESC acts.