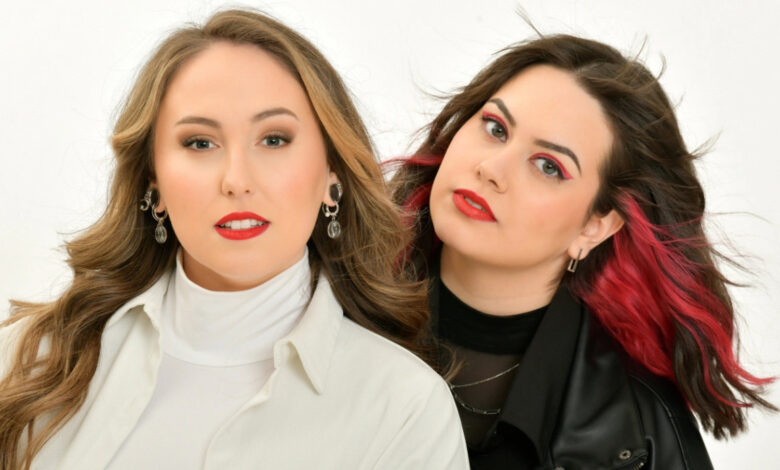 Earlier this month, Eberhard Forcher suggested that a female act was the Austrian frontrunner in the internal selection process for the Eurovision Song Contest 2023, taking place in Liverpool this May. Today, ORF the national broadcaster of Austria has confirmed not one, but two artists will represent the central European nation – Teya and Salena with their song to be released March 8th.
Teya and Salena selected for Austria
Early rumours began to swirl when last week, Austria's Eurovision scout, Eberhard Forcher teased the latest internal entrant to represent Austria at the Liverpool contest in May. Under his involvement, acts like Nathan Trent, César Sampson and LUM!X were chosen to represent the Alpine nation at the biggest music event in the world.
Now we know that it will be Teya and Salena hoping to restore Austrian pride in this new televote Semi-Final era. So while we wait for the entry reveal of on March 8th, who are the Austrian twosome? Teya, otherwise known as Thea Devy will be familiar to Eurovision audiences. The 22-year-old, Vienna-based singer of Serbian-Austrian origin has previously participated in Beovizija 2020 with the song, 'Sudnji Dan' – placing 10th in the Final. Later she revealed its English version, 'Judgement Day', had been in the top 3 to represent Austria at Eurovision 2020. Following this, Thea took part in Austria's famous talent show, Starmania. There she competed under her real name – Teodora Spiric and placed in the Final 8.
Meanwhile Salena the 24-year-old from Styria, is better known as Selina-Maria Edbauer and has music pedigree since performing at a young age. Over the years her talents progressed to taking part in Season 7 of The Voice Germany in 2017. There she reached the Sing-Offs stage of the competition. Recently she also took part in the same series of Starmania as duet partner Teya. Over 1700 applied and Salena made it to the last 32 in the Semi-Finals.
Song to be revealed March 8th
Soon after their reveal, Teya and Salena confirmed that their song will be revealed on March 8th. They also mentioned it's a current, uptempo pop songs. More details were not given.
Austria in the Eurovision Song Contest
Austria must surely be hoping for a change in its Eurovision fortunes from their eventual selected act for 2023. The country has failed to qualify in its previous 3 appearances, with Paenda, Vincent Bueno and LUM!X and Pia Maria all failing to make it past the semi-finals in 2019, 2021 and 2022 respectively.
Austria certainly can and do score Eurovision hits though, few can forget their triumphant victory in 2014 with Conchita Wurst's 'Rise Like A Phoenix', and their most recent final appearance in 2018 scored them a bronze medal with Cesar Sampson's 'Nobody But You'.
Last year, ORF chose LUM!X and Pia Maria with, 'Halo'. An uptempo dance number, it failed to advance during the first semi-final in Turin, finishing 15th with 42 points.
Are you excited for Teya and Salena to represent Austria at Eurovision 2023? Let us know! Be sure to stay updated by following @ESCXTRA on Twitter, @escxtra on Instagram, @escxtra on TikTok and liking our Facebook page for the latest updates! Also, be sure to follow us on Spotify for the latest music from your favourite Eurovision acts. As well as YouTube to see our reactions to the news in the run up to the Liverpool contest.