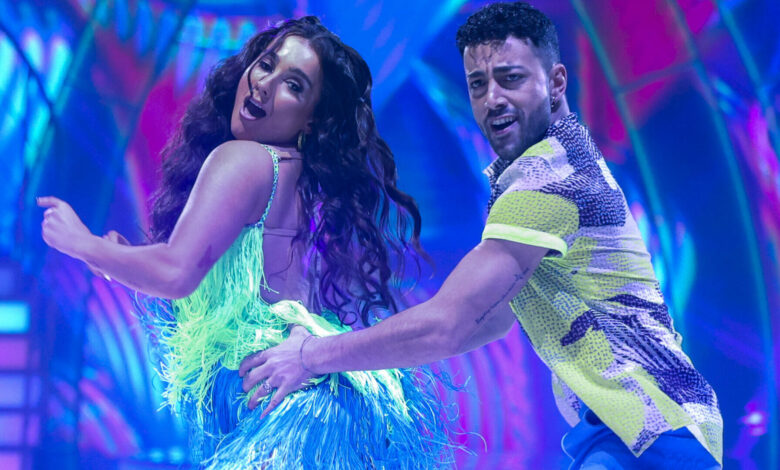 Brooke Scullion, who represented Ireland at the Eurovision Song Contest 2022, is currently taking part in Dancing With The Stars Ireland. She has now announced that she will be dancing her next routine to a Eurovision entry.
A "SloMo" samba
This week, Brooke will be dancing the samba on Ireland's Dancing With The Stars. She will do so together with Robert Rowiński, her new partner. The song they will be dancing to is the already iconic "SloMo" by Chanel Terrero. Chanel finished third at the Eurovision Song Contest last year for Spain. Brooke represented Ireland at the same contest, but didn't make it through to the Grand Final with her "That's Rich".
Brooke will be dancing with Robert Rowiński for the third week in a row. The first two weeks, Brooke was a team with Italian dancer Maurizio Benenato. He however surprisingly quit the show with immediate effect to return to his home country Italy.
So far, Brooke has been doing very well in the competition. She topped the scoreboard in both the first and third week of the show. In its second and fourth week, Brooke finished in third place. Her average is higher than anyone else's in the competition. Glee actor Damian McGinty is currently the closest to the Eurovision singer, followed by blogger Suzanne Jackson.
Are you excited to see Brooke dance to "Slo Mo"? Let us know! Be sure to stay updated by following @ESCXTRA on Twitter, @escxtra on Instagram, @escxtra on TikTok and liking our Facebook page for the latest updates! Also, be sure to follow us on Spotify for the latest music from your favourite Eurovision acts. As well as YouTube to see our reactions to the news in the run up to the new Eurovision season.