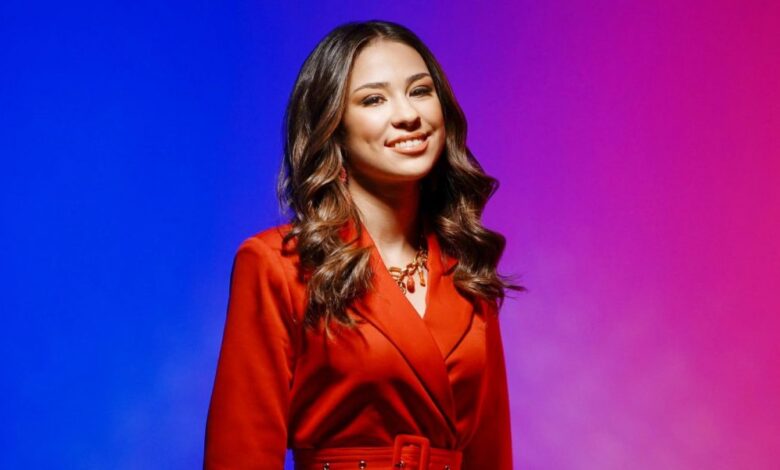 Melissa Mantzoukis, one of the three shortlisted Greek candidates for this year's Eurovision, has publicly denounced the results of the selection. Furthermore, the singer's lawyer sent a nonjudicial statement to the Greek broadcaster demanding an explanation on the results.
Greek selection turns to Greek drama
Just a few hours ago, it was reported that Melissa Mantzoukis, through her lawyer, have protested the results of the Greek selection process. The singer's lawyer appeared on Alpha TV talk show Super Katerina to further explain the reasons behind the decision. The singer demands from the Greek broadcaster to reveal the detailed jury voting as well as the calculations of the final result (public 50,6% and jury 49,4%).
According to the lawyer, Melissa received 440 points from the jury whereas the minimum amount that she could have received was 560 points – an amount that would have given her the ticket to Liverpool. Additionally, one of the three entrants shortlisted, the duo Antonia Kaouri and Maria Maragkou, withdrew their song from the process. Regardless of their withdrawal, the duo was still included in the voting of the final round. These reasons prompted the singer to question the selection process and request that the Greek broadcaster reveals further details on the voting.
Maria Maragkou also made an appearance on the talk show explaining that they withdrew because they didn't feel satisfied with their song. However, she did not know why they were still part of the final round.
Will Greece change their entry?
The question that emerges from this story is one – will Greece change their entry? If Melissa Mantzoukis and her lawyer are proven right and something did go wrong with the voting of the selection, it is only fair that the singer is given her chance to represent the nation in Liverpool. In any case, all will be revealed as soon as ERT responds to the matter. As for now, Victor Vernicos remains the Greek representative for the upcoming contest.
Be sure to stay updated by following @ESCXTRA on Twitter, @escxtra on Instagram, @escxtra on TikTok and liking our Facebook page for the latest updates! Also, be sure to follow us on Spotify for the latest music from your favourite Eurovision acts. As well as YouTube to see our reactions to the news in the run up to the new Eurovision season.