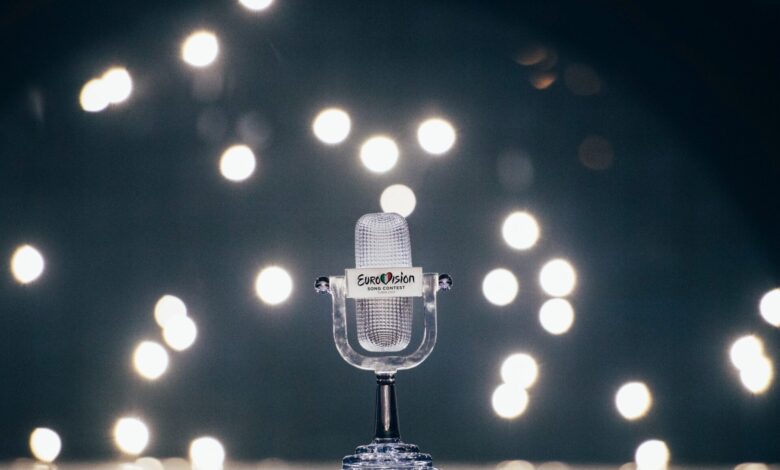 Tonight we will have the biggest super Saturday of the season with a total of seven shows having their final show and deciding, which artist they are sending to Eurovision in May. On top of that, we also have two other countries, who continue their search for the act they want to send to Liverpool. Below you will find all the necessary information about the national finals, competing acts, times and links to watch the shows live or on demand.
🇪🇪 Estonia: Eesti Laul 2023 Final
When: 18:30 CET
Where: ERR
Participants:
Meelik – Tuju
Inger – Awaiting You
JANEK – House Of Glass
Elysa – Bad Philosophy
M els – So Good At What You Do
Bedwetters – Monsters
Andreas – Why Do You Love Me
Alika – Bridges
Anett x Fredi – You Need To Move On
OLLIE – Venom
MIA – Üks Samm Korraga
Sissi – Lighthouse
Format:
The top three will be selected by a 50/50 mix of jury and televoting. In the next round, the winner of the Top 3 will be decided by 100% televote. The winner will represent Estonia in Eurovision.
🇷🇴 Romania: Selecţia Naţională 2023 Final
When: 19:30 CET
Where: TVR on YouTube
Participants:
Deiona – "Call on Me"
Andrada Popa – "No Time for Me"
Ocean Drive – "Take You Home"
AMIA – "Puppet"
Andrei Duţu – "Statues"
Theodor Andrei – "D.G.T. (Off and on)"
Steven Roho x Gabriella x Formaţia Albatros – "Lele"
Aledaida – "Bla Bla Bla"
Adriana Moraru – "Faralaes"
Maryliss – "Hai Vino" (Come on)
JaxMan (Erin Dăneţ) – "Bad&cool"
Andreea D Folclor Orchestra – "Periniţa mea" (My little girl)
Format:
The winner will be selected by 100% televoting.
🇮🇹 Italy: Festival di Sanremo 2023 Final
When: 20:40 CET
Where: RAI1
Participants:
Elodie – "Due" (Two)
Colla Zio – "Non mi va" (I do not feel like)
Mara Sattei – "Duemilaminuti" (Twothousandminutes)
Tananai – "Tango"
Colapesce DiMartino – "Splash"
Giorgia – "Parole dette male" (Bad words)
Modà – "Lasciami" (Leave me)
Ultimo – "Alba" (Dawn)
Lazza – "Cenere" (Ash)
Marco Mengoni – "Due vite" (Two lives)
Rosa Chemical – "Made in Italy"
Cugini di Campagna – "Lettera 22″ (Letter 22)
Madame – "Il bene nel male" (The good in the bad)
Ariete – "Mare di guai" (Sea of trouble)
Mr. Rain – "Supereroi" (Superheroes)
Paola e Chiara – "Furore" (Fury)
Levante – "Vivo" (I live)
LDA – "Se poi domani" (If then tomorrow)
Come_Cose – "L'addio" (The goodbye)
OLLY – "Polvere" (Dust)
Articolo 31 – "Un bel viaggio" (A nice trip)
Will – "Stupido" (Stupid)
Leo Gassman – "Terzo cuore" (Third heart)
gIANMARIA – "Mostro" (Monster)
Anna Oxa – "Sali" (Go out)
Shari – "Egoista" (Selfish)
Gianluca Grignani – "Quando ti manca il fiato" (When you're out of breath)
Sethu – "Cause perse" (Lost causes)
Format:
During the initial phase, all 28 acts will perform and receive scores from three different sources: 33% from a demographic jury, 33% from a press room jury, and 34% from televotes. These scores will then be combined with the results of the previous four nights to determine the rankings from 28th to 6th. The top five performers from the first round will then take the stage again for a second round of voting, with scores once again being determined by a 33% demographic jury, 33% press room jury, and 34% televotes. The artist with the highest overall score will then go on to represent Italy at the 2023 Eurovision Song Contest.
🇩🇰 Denmark: Dansk Melodi Grand Prix 2023 Final
When: 20 CET
Where: DR1
Participants:
Frederik Leopold – Stuck On You
EYJAA – I Was Gonna Marry Him
Micky Skeel – Glansbillede (Picture Perfect)
maia maia – Beautiful Bullshit
Nicklas Sonne – Freedom
Mariyah LeBerg – Human
Søren Torpegaard Lund – Lige her (Right here)
Reiley – Breaking My Heart
Format:
The winner of the Dansk Melodi Grand Prix will be selected through a two-stage process. In the first round, the top three acts will progress to the superfinal based on the results of public voting. During the superfinal, the three remaining acts will perform once again, and the winner will be chosen through a combination of 50% televoting and 50% jury voting.
🇸🇪 Sweden: Melodifestivalen 2023 Heat Two
When: 20:00 CET
Where: SVT1
Participants:
Wiktoria – "All my life (Where have you been)"
Eden – "Comfortable"
Uje Brandelius – "Grytan" (Stew)
Panetoz – "On my way"
Tennessee Tears – "Now I know"
Maria Sur – "Never Give Up"
Theoz – "Mer av dig" (More of you)
Format:
In the first round of voting, the seven participants will be evaluated and the artist with the most votes will proceed directly to the Grand Final. In the second round of voting, the public will cast their votes once again. The winner of the second round based on the age group system will qualify for the Grand Final, and the third and fourth-placed acts will advance to the Semi-Final on March 4.
🇱🇹 Lithuania: Pabandom iš naujo! 2023 Semi-Final Two
When: 20:00 CET
Where: LRT
Participants:
Paulina Paukštaitytė – "Let Me Think About Me"
Agnė – "New Start"
Matt Len – "Midnight Train"
Luknė – "Paradise"
Monika Linkytė – "Stay"
Gebrasy – "Saw Your Ghost"
Moon Bee – "Rumor"
Beatrich – "Like a Movie"
Mario Junes – "Do What You Do"
Antikvariniai Kašpirovskio dantys – "Sėdi ir važiuoji" (Sit down and drive)
Format:
The last five acts will qualify for the final from tonight's second semi-final.
🇱🇻 Latvia: Supernova 2023 Final
When: 20:10 CET
Where: LTV
Participants:
Alise Haijima – "Tricky"
Luīze – "You To Hold Me"
Raum – "Fake Love"
Toms Kalderauskis – "When It All Falls"
Artūrs Hatti – "Love Vibes"
Patrisha – "Hush"
"Sudden Lights" – "Aijā"
"24. Avēnija" – "You Said"
Avéi – "Let Me Go"
Markus Riva – "Forever"
Format:
The winner will be selected by 50/50 mix between jury and public vote.
🇭🇷 Croatia: Dora 2023 Final
When: 20:15 CET
Where: HRT on YouTube
Participants:
Top of the Pops ft. Mario 5reković – "Putovanje" (Journey)
Yogi – "Love at First Sight"
Boris Štok – "Grijeh" (Sin)
Tajana Belina – "Dom" (Home)
Krešo and Kisele Kiše – "Kme kme" (Whoa whoa)
Maja Grgić – "I Still Live"
Barbara Munjas – "Putem snova" (Through dreams)
Đana – "Free Fallin'"
Patricia Gasparini – "I Will Wait"
The Splitters – "Lost and Found"
Hana Mašić – "Nesreća" (Accident)
Damir Kedžo – "Angels and Demons"
Martha May – "Distance"
Detour – "Master Blaster"
Meri Andraković – "Bye Bye Blonde"
Let 3 – "Mama šč!" (Mum shh!)
Eni Jurišić – "Kreni dalje" (Move on)
Harmonija Disonance – "Nevera (Lei, lei)" (Storm (Lei, lei))
Format:
Dora 2023's winner will be decided by a combination of 50% public voting and 50% jury voting. The jury vote will consist of ten regional juries, each made up of three members: a music editor from HRT or a music journalist, a member of the Croatian Composers Society, and a member of the Croatian Music Union.
🇲🇹 Malta: Malta Eurovision Song Contest 2023 Final
When: 21:00 CET
Where: TVM
Participants:
MATT BLXC
Christian Arding
IAN
Stefan
Giada
Nathan
Maxine Pace
Eliana Gomez Blanco,
The Busker
Geo Debono
BROOKE
Chris Grech
Fabrizio Faniello
Ryan Hili
DAN
Cheryl.
Format:
The winner will be selected by 50/50 between jury and public voting.
What show do you plan to watch tonight? Let us know! You can follow live updates of the selections by following us (@ESCXTRA) on Twitter. You can also find the results for all shows right here on ESCXTRA.com