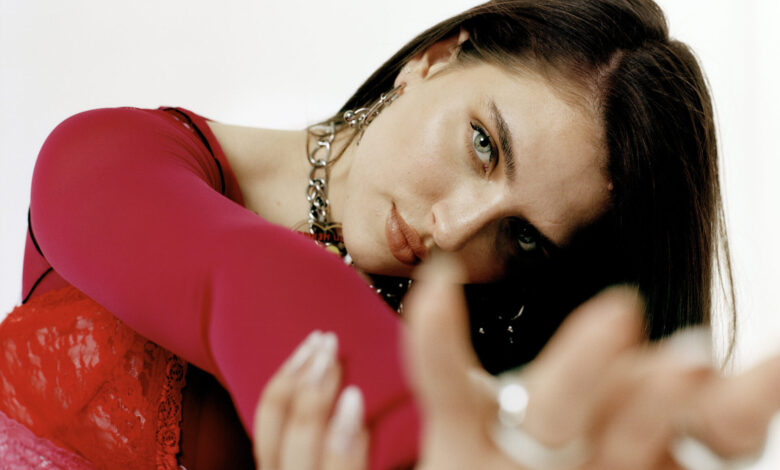 The BBC have revealed their entrant for the Eurovision Song Contest 2023 on home soil. 25-year old Mae Muller will fly their flag with "I Wrote A Song".
Mae Muller – I Wrote A Song
25-year old Mae Muller hails from London, the capital of the United Kingdom. She released her début single and 2021 and has been making waves on the UK music scenes ever since. For TaP Music, she is clearly an upcoming talent who deserves the chance to showcase her music on a bigger stage. The agency have therefore selected her for Eurovision 2023, in collaboration with broadcaster BBC.
The news about Mae Muller travelling to Liverpool to fly the Union Jack broke last night through UK tabloid media. This morning, Zoe Ball officially confirmed the news on her BBC Radio 2 show. At the Eurovision Song Contest 2023, Muller will sing the song "I Wrote A Song".
During the BBC Radio 2 broadcast, Mae Muller confirmed that she's known her selection for Eurovision for at least two months. It's surprising to hear that, because her name only surfaced recently. Fans were convinced Rina Sawayama, Mimi Webb or even Birdy were in the mix to represent the country. In the end, none of those rumours turned out to be true, with Mae Muller being selected for Liverpool.
The UK entry was released immediately, with a music video as well.
Do you like "I Wrote A Song" by Mae Muller? Let us know! Be sure to stay updated by following @ESCXTRA on Twitter, @escxtra on Instagram, @escxtra on TikTok and liking our Facebook page for the latest updates! Also, be sure to follow us on Spotify for the latest music from your favourite Eurovision acts. As well as YouTube to see our reactions to the news in the run up to the new Eurovision season.