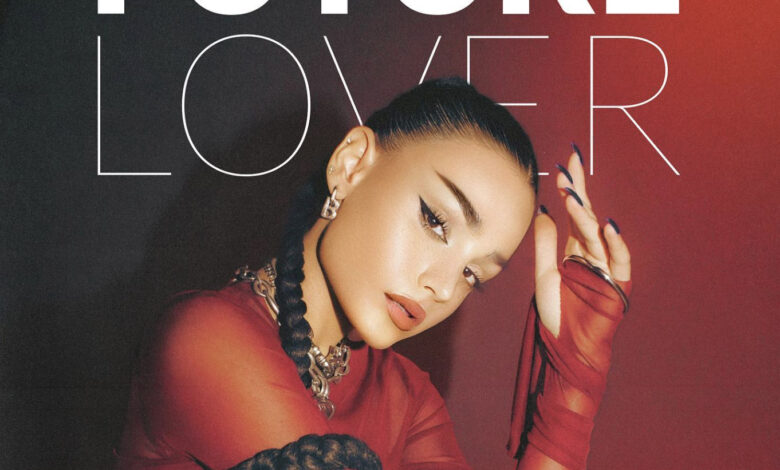 Earlier this year, AMPTV announced their entrant for Eurovision 2023. Up-and-coming songstress Brunette will fly the Armenian flag in Liverpool this May. Her song will be released on Wednesday 15 March.
Besides the announcement of their artist, AMPTV have played their cards close to their chests this season. With the Heads of Delegation meeting (and deadline to submit finalised entries to the EBU) drawing nearer, the release date for Brunette's entry has been confirmed.
In a post on her Instagram, she gave the following update:
I know we've all waited for so long for the release of my song and the wait is almost over. 🖤 I've spent all these months creating something that truly reflects who I am as an artist and as a human. I hope this song touches your hearts just as it did mine. "Future Lover" drops next Wednesday, March 15. #ijustwannamakeart

Brunette via her Instagram page
Brunette will perform "Future Lover" in the first half of the second semi-final on May 10.
Who is Brunette?
Elen Yeremyan is becoming a household name in the Armenian music scene under her moniker 'Brunette'. Just a few months ago, she released hit single "Bac Kapuyt Achqerd", which you can listen to at the bottom of this page. She sings in both English and Armenian and has done so since the beginning of her career. Interesting about Brunette is the fact that she writes music and lyrics to all of her own songs.
She started her career at the age of fifteen. Selecting her is another step in the direction AMPTV have chosen to select young, talented Armenian artists for the Eurovision Song Contest. Songs like "Night" and "Smoke Break" are songs that made Brunette a well-known name on the Armenian music scene.
Are you excited to hear Brunette's song for Eurovision 2023? Let us know! Be sure to stay updated by following @ESCXTRA on Twitter, @escxtra on Instagram, @escxtra on TikTok and liking our Facebook page for the latest updates! Also, be sure to follow us on Spotify for the latest music from your favourite Eurovision acts. As well as YouTube to see our reactions to the news in the run up to the new Eurovision season.