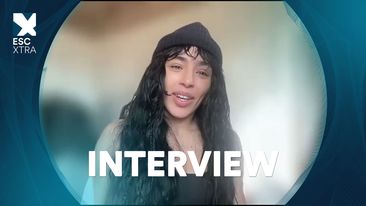 Loreen: a name that needs no introduction in the Eurovision community. Ever since she performed her entry 'Tattoo' in the Semi-Final two weeks ago, the betting odds have had Sweden on top with over 30% winning chance and fans have speculated about her becoming a second-time winner of Eurovision (2012, Euphoria). Tomorrow she will perform in the Melodifestivalen Final, which is taking place in the Friends Arena in Stockholm at 20:00 CET.
Our editor Dominik had the opportunity to speak with her this week about feeling connections, finding freedom in nature and focusing on the good things.
"The performance is a reconnection of, I would say, nature."

"There are more things to be happy about in this life than not to be happy about."

"At the end of the day, in many ways we are free, but we don't understand that we are…free."

Loreen on the feelings she wants to connect us with with her performance.
You can watch the the full interview below:
Have a look at the already iconic performance of 'Tattoo' from the Semi-Final, and decide whether you agree with the betting odds for Sweden! (or not)
Will you be rooting for Loreen at Melodifestivalen tomorrow? Let us know! Be sure to stay updated by following @ESCXTRA on Twitter, @escxtra on Instagram, @escxtra on TikTok and liking our Facebook page for the latest updates! Also, be sure to follow us on Spotify for the latest music from your favourite Eurovision acts. As well as YouTube to see our reactions to the news in the run up to the 2023 Eurovision season.