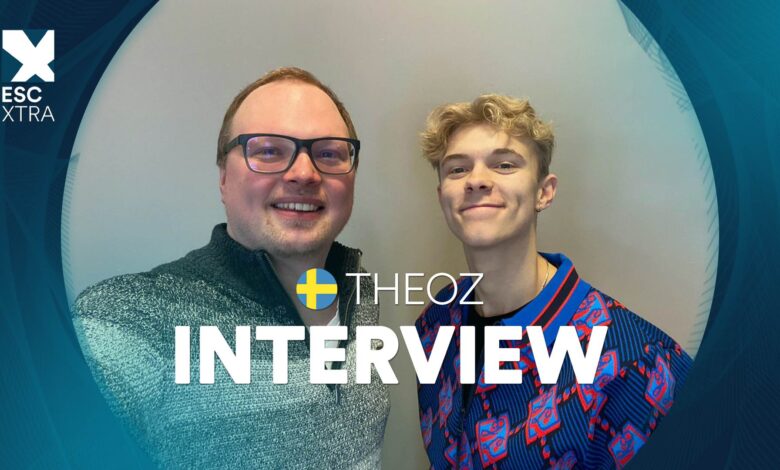 Leading up to the final of Melodifestivalen 2023 in Stockholm, we caught up with THEOZ, who is participating in his second Melodifestivalen final in two years with the song "Mer Av Dig". He will be performing 11th in the final on Saturday.
"I'm just going to go out there and have fun"
In this chance to speak with a two-time finalist, we talked with Theoz about his achievements so far, how his second Melodifestivalen experience compares to his first last year, his Roblox concerts, and what he does when he's not on the stage, and also, when might we expect new music? Watch the interview to find out!
As one of the younger artists in this year's Melodifestivalen, Theoz is still in full-time education. He balances his active music career with his schooling responsibilities, but also finds time to be a popular young influencer.
As for Melodifestivalen, you can find out how and when Theoz decided to enter the contest this year, and how he feels about the upcoming performance. He sounds relaxed and has the experience of one final now though, so it's sure to be good!
You can watch the full interview with Dominik interviewing Theoz below:
Theoz will be performing "Mer Av Dig" on Saturday! Be sure to stay updated by following @ESCXTRA on Twitter, @escxtra on Instagram, @escxtra on TikTok and liking our Facebook page for the latest updates! Also, be sure to follow us on Spotify for the latest music from your favourite Eurovision acts. As well as YouTube to see our reactions to the news in the run up to the contest in Liverpool.