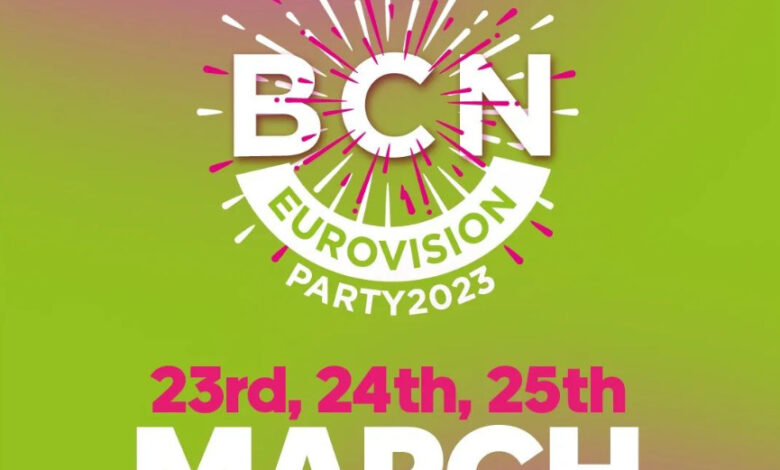 The first of many pre-parties will start off this weekend in sunny Barcelona!
Last year was the first edition of the Barcelona Eurovision Party, and this year it's coming back even bigger! While this is most of all an opportunity for the class of 2023 to start of their international Eurovision journey, we will be seeing some familiair faces too. So far, 14 acts of 2023 and 8 legends have been confirmed to perform on March 25 at the Sant Jordi Club. They are:
Gustaph (Belgium 2023)
Joker Out (Slovenia 2023)
Wild Youth (Ireland 2023)
Teya & Salena (Austria 2023)
Iru Khechanovi (Georgia 2023)
Pasha Parfeni (Moldova 2023)
Monika Lynkité (Lithuania 2023)
Sudden Lights (Latvia 2023)
Piqued Jacks (San Marino 2023)
Blanca Paloma (Spain 2023)
Diljá (Iceland 2023)
Mimicat (Portugal 2023)
Mae Muller (United Kingdom 2023)
TVORCHI (Ukraine 2023)
Beth (Spain 2003)
Ruslana (Ukraine 2004)
Destiny (Malta 2021)
Rosa López (Spain 2002)
Suzy (Portugal 2014)
Eva Santamaria (Spain 1993)
Susanne Georgi (Andorra 2009)
The Barcelona Eurovision party 2023: what you need to know:
The event will take place over three days, starting on Thursday 23 March with a fun Eurovision themed party at Sala Arena called the EUROfansCLUB. Tickets can be bought here.
On Friday the 24th, Sala Apolo will host the Euro Queens Night, with performances from Ronela (Albania 2022), WRS (Romania 2022), Barei (Spain 2016) and Efendi (Azerbaijan 2021), among others. Tickets for this event can be bought here.
The main event takes place in the Saint Jordi Club on the 25th, starting at 8pm. There is only a handful of tickets left for this night, so buy your tickets A.S.A.P here!
In the following weeks, the pre-party season will take us to other places in Europe, such as Amsterdam for Eurovision in Concert and Madrid for the PrePartyES.
Are you going to attend the Barcelona Eurovision Party 2023? Let us know! Be sure to stay updated by following @ESCXTRA on Twitter, @escxtra on Instagram and liking our Facebook page for the latest updates! Also, be sure to follow us on Spotify and YouTube to see our reactions to the news in the run up to the Eurovision Song Contest 2023, which is due to take place in Liverpool, United Kingdom!