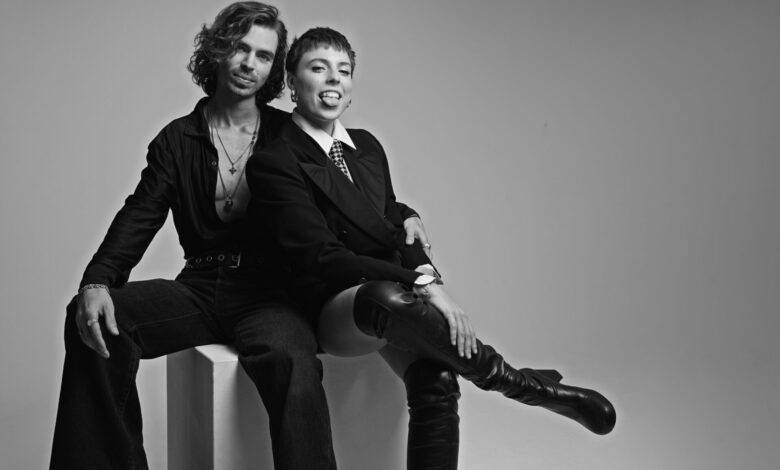 After having faced some serious criticism on their vocal abilities during the PreParties in Madrid and Amsterdam, Dion, Mia and their team have decided to slightly adjust their song 'Burning Daylight'. A new version, including 3 backing vocals and a raise in the key of the song by 1,5, was performed on the Dutch talkshow Khalid & Sophie this Friday.
Watch the live performance here.
Negativity surrounding 'Burning Daylight'
After the performance, Dion, Mia and their coach Duncan Laurence (winner of Eurovision 2019) sat down to talk about the struggles they faced with performing the song 'Burning Daylight'. Dion and Mia spoke honestly and freely on their issues with the song and admitted to not feeling confident performing the song live on stage.
The core of the problem was that Mia and I had been fighting with this song for the past six months. With our voices, it was difficult to perform and you can't find out during rehearsals in a safe training environment."

Dion Cooper
"I sang Burning Daylight with less pleasure than my own songs, it was a bit too challenging for me. I was always working a lot in studios, where you can get away with a lot. But it's another thing to reproduce that live under tension."

Mia Nicolai
They also spoke out on the heavy criticism they received from people online. Dion mentioned that "it seemed like everyone hated me, like I had let everyone down.".
Ready for Liverpool
Thankfully, the duo felt a lot better after Friday's performance and is now ready to showcase the new version on their song on the big stage in Liverpool soon!
The new version of Burning Daylight suits us better, now we feel it better. Fortunately, it's all about the music again!

Dion Cooper speaking with Dutch media before heading to Liverpool
Do you like the new version of 'Burning Daylight'? Let us know! Be sure to stay updated by following @ESCXTRA on Twitter, @escxtra on Instagram, @escxtra on TikTok and liking our Facebook page for the latest updates! Also, be sure to follow us on Spotify for the latest music from your favourite Eurovision acts, as well as YouTube to see interviews and reactions to the news in the run up to the Eurovision Song Contest 2023!