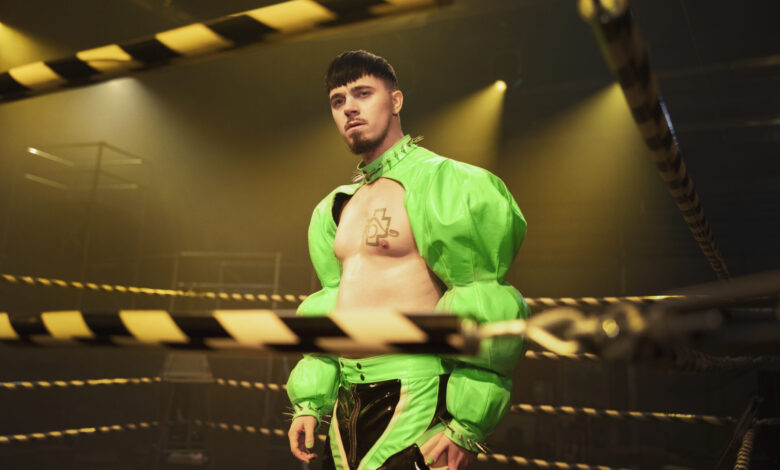 Today there is a new leader on the My Eurovision Scoreboard app!
Since Loreen was confirmed as Sweden's representative for Eurovision 2023, she instantly topped the community rankings on the app, which she initially led by quite a large margin, with Finland's Käärijä just behind in second place. However, the last few months have seen the gap between the two scores grow closer, and today marks a significant milestone as there is now a new leader for the first time since all countries' representatives have been chosen.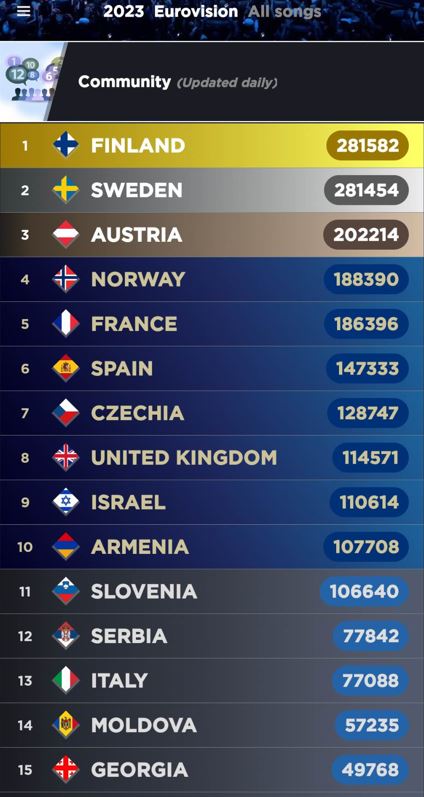 The My Eurovision Scoreboard app allows Eurovision fans across the world to rank every song in the contest, with the top 10 being allocated points the same way as the official contest. Each person's points are added up into a 'Community' scoreboard which allows users to see how their favourites fare amongst the combined total of every single user. The app is just for fun and not necessarily an objective representative of how the results will appear in the official competition; last year's top 3 within the Community score were Spain, Sweden and the Netherlands respectively.
What do you think of the Community scoreboard? Do you think Finland has what it takes to win the whole contest?