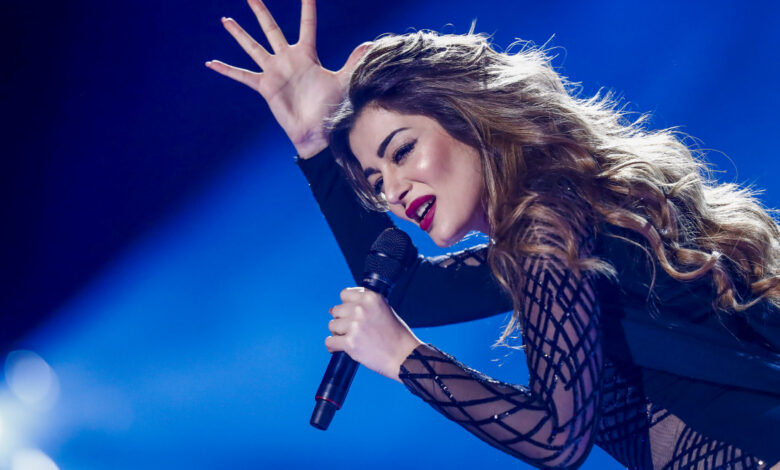 Armenia's entrant to the Eurovision Song Contest 2016 is eyeing a return to the Eurovision stage. Iveta Mukuchyan has expressed a potential desire to do so on Twitter… But it wouldn't be a return for Armenia.
Iveta Mukuchyan for Germany?
On Twitter, Iveta Mukuchyan expressed a desire to participate in Eurovision for Germany. In her tweet, the singer says she wants to bring Germany back to the top. Not a bad idea, considering how poorly the Germans have been doing at Eurovision. Last night, Lord of the Lost surprisingly finished last in Liverpool – the same result as last year with Malik Harris.
The connection Iveta has to the Big Five country is stronger than many may think at first. Mukuchyan was born in Yerevan in 1986, but moved to Germany with her family at the age of six. The family lived in Hamburg, where little Iveta went to school.
When she was 23, Iveta Mukuchyan returned to Armenia to pursue her career. She did so by taking part in a talent show on TV. Two years later, she did the same on The Voice in Germany. After building her success, ARMTV eventually called her for a ticket to Stockholm. With the song "LoveWave", Iveta set Europe on fire and scored a magnificent seventh place.
Ever since, the singer has hosted Junior Eurovision. It's also not the first time she's openly dreamt of a Eurovision return, but in the past, Germany have often turned her down. Maybe she fancies another trip to Sweden, but for a different country this time. And maybe, after yet another last place, Germany might want to look into a beloved fan favourite with a seventh place to her name…
Be sure to stay updated by following @ESCXTRA on Twitter, @escxtra on Instagram, @escxtra on TikTok and liking our Facebook page for the latest updates! Also, be sure to follow us on Spotify for the latest music from your favourite Eurovision acts, as well as YouTube to see interviews from the Eurovision Song Contest 2023!