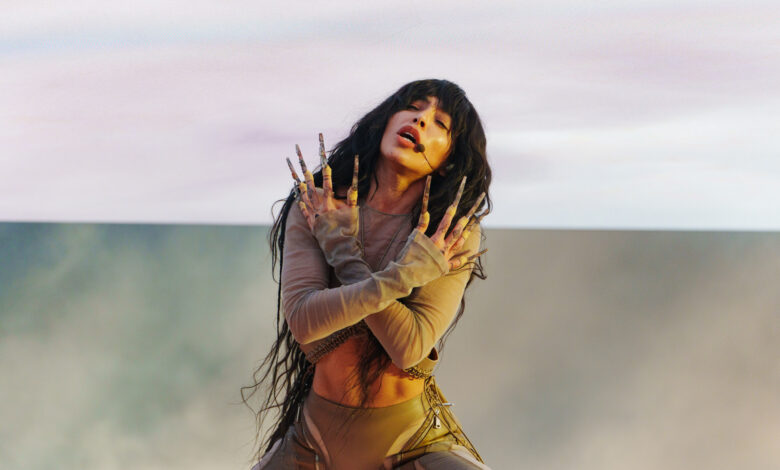 Eurovision double winner Loreen just announced her European tour dates following her recent win at the Eurovision Song Contest 2023. So far the tour has a total of 16 stops in 13 countries. The tour kicks off on November 7th in Ireland and finishes on December 1st in Lithuania. Tickets for the shows will be on sale this week. Get all the dates and details below:
Loreen European Tour 2023
NOV 7, 2023
Opium Rooms
Dublin, Ireland
NOV 8, 2023
St. Luke's & The Winged Ox
Glasgow, UK
NOV 10, 2023
Electric Brixton
London, UK
NOV 12, 2023
Paradiso
Amsterdam, Netherlands
NOV 14, 2023
Trix
Antwerp, Belgium
NOV 15, 2023
Metropol
Berlin, Germany
NOV 16, 2023
Klub Stodoła
Warsaw, Poland
NOV 17, 2023
Docks
Hamburg, Germany
NOV 19, 2023
Rockefeller Music Hall
Oslo, Norway
NOV 20, 2023
Vega
Copenhagen, Denmark
NOV 23, 2023
Cirkus Arena
Stockholm, Sweden
NOV 26, 2023
Vanha Ylioppilastalo
Helsinki, Finland
NOV 27, 2023
Pakkahuone
Tampere, Finland
NOV 29, 2023
Noblessner Foundry
Tallinn, Estonia
NOV 30, 2023
Palladium
Riga, Latvia
DEC 1, 2023
Kauno Arena
Kaunas, Lithuania
You can find more details about the tour HERE. Please also check your local ticket providers such as Ticketmaster for more information.
Loreen recently won the Eurovision Song Contest 2023 in Liverpool with her song "Tattoo" and 583 points. She previously teased her upcoming tour and the winner's press conference and now revealed the full lineup.
Watch our interview with Loreen we had in March below: